November 20 - Member Update
---
---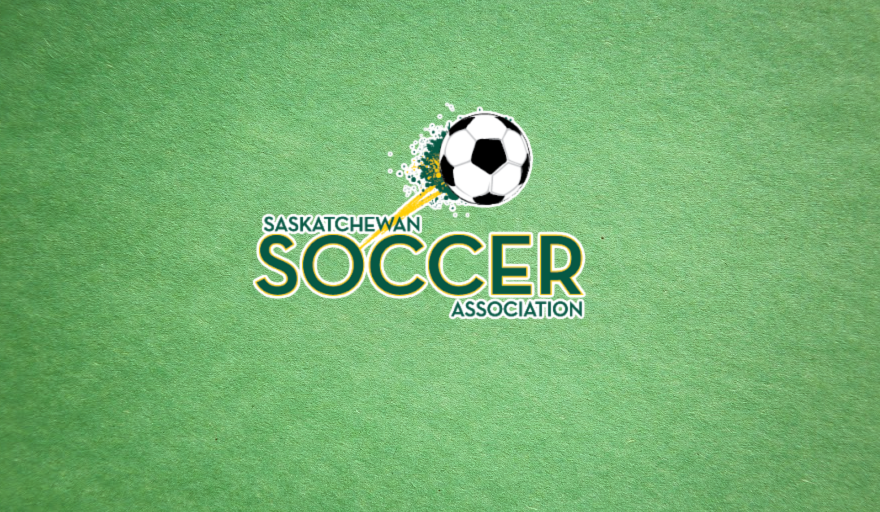 ---
November 13, 2020
To: All SSA Member Organizations
BE SAFE! BE THE SOLUTION!
This week SSA was notified of four cases in soccer, one each in Prince Albert and Regina and two in Saskatoon. The organizations involved acted swiftly and at the direction of Saskatchewan Health Authority. This brings the total of number of cases within SSA membership to 8.
Masks are now required in all indoor public places province wide. Those actively participating in sport activities are still not required to wear masks, but players may wear them if they choose. Visit the Government of Saskatchewan's website for
Indoor Mandatory Masking Requirements
.
Also, a reminder, although they are wearing masks spectators not of the same household must socially-distance. This may mean in smaller facilities that the number of spectators allowed is less than the public health order. This has been clarified in the latest update to the Sport Guidelines: 'Spectator maximum capacity for the facility must be based on the ability of facilities to ensure physical distancing between spectators at all times'.
This week we met again with Sask Sport, other sport governing bodies, and the Business Response Team (BRT). With community spread increasing in Saskatchewan, the government is looking for ways to reduce the number of contacts each of us has, and BRT requested feedback on ways this can be done within sport. We were given the opportunity to contribute to how sport can continue to operate in a safe manner and as a result, we urgently requested feedback from Member Organizations. We are thankful for the many timely and thoughtful responses that will now inform government discussions. We expect revised Sport Guidelines to be released by the government next week, and although we don't know what these changes will look like, Member Organizations should be prepared to review them in detail and make necessary changes to their programming.
Once the new guidelines are released, we will also release highlights of the recommendations submitted by members. We received many best practices that may be beneficial to other organizations. We continue to be grateful for the hard work done by our Member organizations, and for your commitment to following the government guidelines and keeping members safe.
Member Discussions
A representative from the Whitecaps will be joining us on the call. To assist us in preparing for the call, please forward any questions regarding these new initiatives to
cms@sasksoccer.com
by December 4th.
Whitecaps FC and SSA expand player development partnership
This past Tuesday, November 17th, Whitecaps FC and SSA announced exciting news of an expanded player development partnership and the appointment of Adam Miller as joint EXCEL manager and high-performance coach.
Introducing the SSA Diversity and Inclusion Advisory Group
This summer we asked for leaders in the soccer community to come forward to develop strategies that will have a long-term impact in soccer. These individuals have stepped up to give their voice in the designing and implementing of a Diversity and Inclusion Strategy:
To provide and continue to develop an equal, fair, and welcoming environment for all to enjoy the game of soccer.
We look forward to sharing the strategy in 2021. Please welcome our Diversity and Inclusion Advisory Group.
Odean Thompson

Lloydminster, SK

Odean is a certified educator from Lloydminster. He played CIS Soccer at Brock and Nipissing University. Coached Team North in the 2016 Saskatchewan games. Assistant Coach for the U-19 Male Saskatchewan team at NAIG 2017. Currently an assistant coach for Lakeland Rustlers Men's Soccer Team. His favorite quote is

"Be the change you want to see in the world."

Carlos Correa

Prince Albert, SK

Carlos moved to Canada from Uruguay many years ago. He is an active coach and player in Prince Albert. He obtained his Bachelor's in Visual Arts and works for the YWCA as a part of the Settlement team with newcomers in Canada.

Faith Jasper

Regina, SK

Faith is currently enrolled in Kinesiology at the UofR, she has been part of SSA as a player and a coach. Currently a coach with Queen City United Soccer Club within the grassroots programming as well as the competitive stream. She holds a National C-license and plans to complete National B-license within the next year. Faith has been a part of Best Buddies, an organization helping people with intellectual and developmental disabilities find friendships, as well as being involved with Special Olympics throughout high-school and University.

Kashmir Bahia

Regina, SK

Kashmir has been involved within the SSA community as a player, volunteer, and coach throughout the last 25 years. Soccer has played a huge role in his development both on and off the field and continues to be a big part of his family's life. He is the owner/operator of The Lobby Kitchen & Bar and has been fortunate to provide a space where the soccer community can come and share in a common love for the game.

Robert Jerrett

Regina, SK

Robert has been involved in soccer his entire life as both a player and a coach. During the day he manages in HR at Farm Credit Canada. He is thrilled to be working with the SSA on its diversity and inclusion strategy and initiatives.

Dave Mysko

Rosetown, SK

Dave resides in Rosetown where he is a Pastor and Project Manager with Husky Energy. When Dave is not at work, he and his wife enjoy watching their five children (3 girls and 2 boys) play soccer in Saskatoon. Dave celebrates his First Nations background and has a desire to see everyone enjoy soccer. Dave is also Chair of Governance on the SSA Board.

Frank Laterza

Saskatoon, SK

Frank has been playing soccer since he was 8 years old. He pursued officiating at the age of 12. Over the years he has officiated at Provincial & National championships. Frank currently shares his experiences and knowledge as an official with Youth and Adult officials.

Milton Ramirez

Regina, SK

Milton currently coaches for FC Regina, and is a mentor, an assessor, instructor referee, and part of the candidate referee group. When he is not working on the field, he is in the stands cheering for his two daughters. Milton is actively involved with the City of Regina Diversity and inclusion group. Milton is also a Director on the SSA Board.

Lisa Bagonluri

Saskatoon, SK

Lisa is the current President of Saskatchewan Soccer Association; she is coaching a youth and women's team in Saskatoon and she is also a mom of 3 children. Lisa is passionate about soccer and wants to make sure it is a place for all to feel welcome.
November Member Sessions
---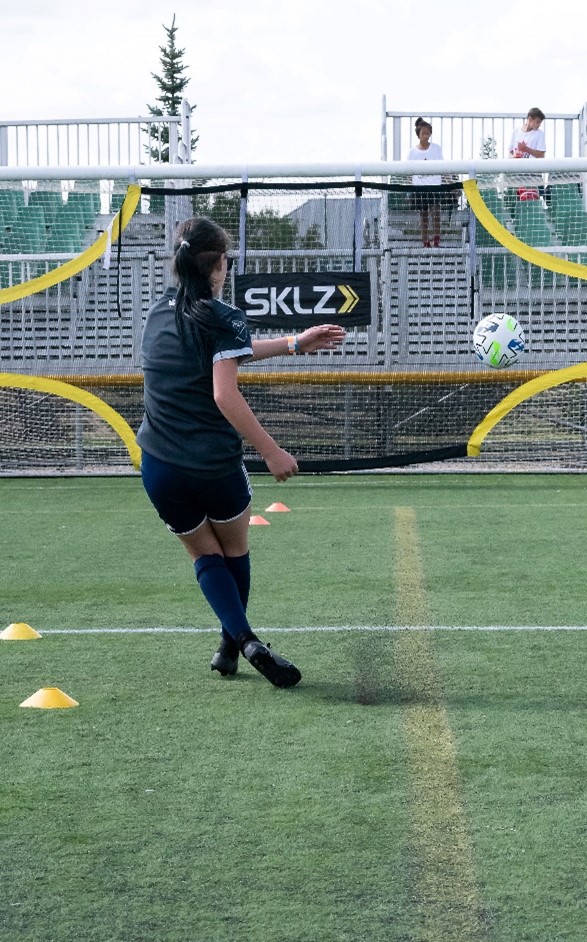 Futsal 101 for Member Organizations
Delivered by SSA Staff Octavian Iliuta and Rahim Mohammed.
Tuesday, November 24 - 8:00 PM - 9:30 PM
Futsal is a hugely popular and the next growing opportunity for your participants. This session provides a summary of the Futsal Laws of the Game. It is meant to assist Member Organizations that wish to start Futsal programming by providing a short presentation of the main Futsal rules for volunteers, administrators, coaches and future Futsal referees.
While there are differences, you will be happy to find out that there are lots of similarities between Soccer and Futsal. This presentation will provide you with the knowledge and confidence to get started with your Member Organization Futsal programming.
You can do it!
---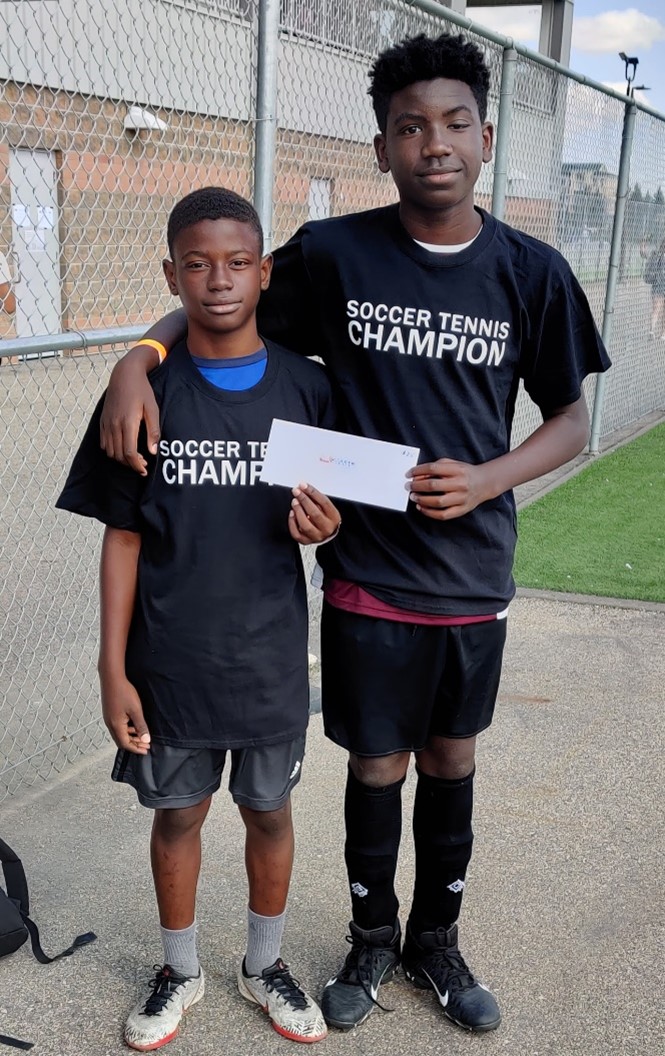 Mitigating the Risk of Child Sexual Abuse
Presented by the Canadian Centre for the Protection of Children
Wednesday, November 25 - 7:00 PM - 8:30 PM
This 1.5 hour training session is designed to empower sport leaders with practical information to help enhance child and youth safety across programming. It will increase awareness of the issue of child sexual abuse and discuss steps for creating safe spaces.
Positive Outcomes:

attendees will be able to recognize high risk behavior and situations
attendees will gain greater knowledge on preventing child sexual abuse
attendees will be introduced to programs and tools to help with additional child protection
---
Coaching Association of Canada Webinar Series - Coaching through COVID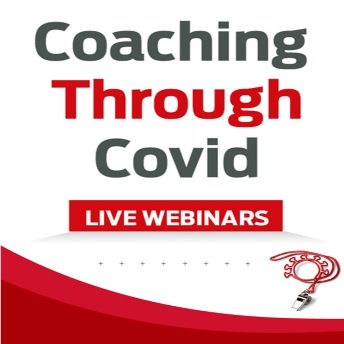 The CAC have launched a new webinar series to support and re-engage coaches as they return to sport. This six-part monthly series of live webinars will cover topics identified in consultation with coaches as being pertinent and useful in developing their skills while navigating a return to sport.
Register online
for the next scheduled webinar taking place Dec 16. You can also catch up on the previous sessions by visiting
www.coach.ca
.
Canada Soccer Referee Webinar Series presented by Allstate - The Island Games, Life in the Bubble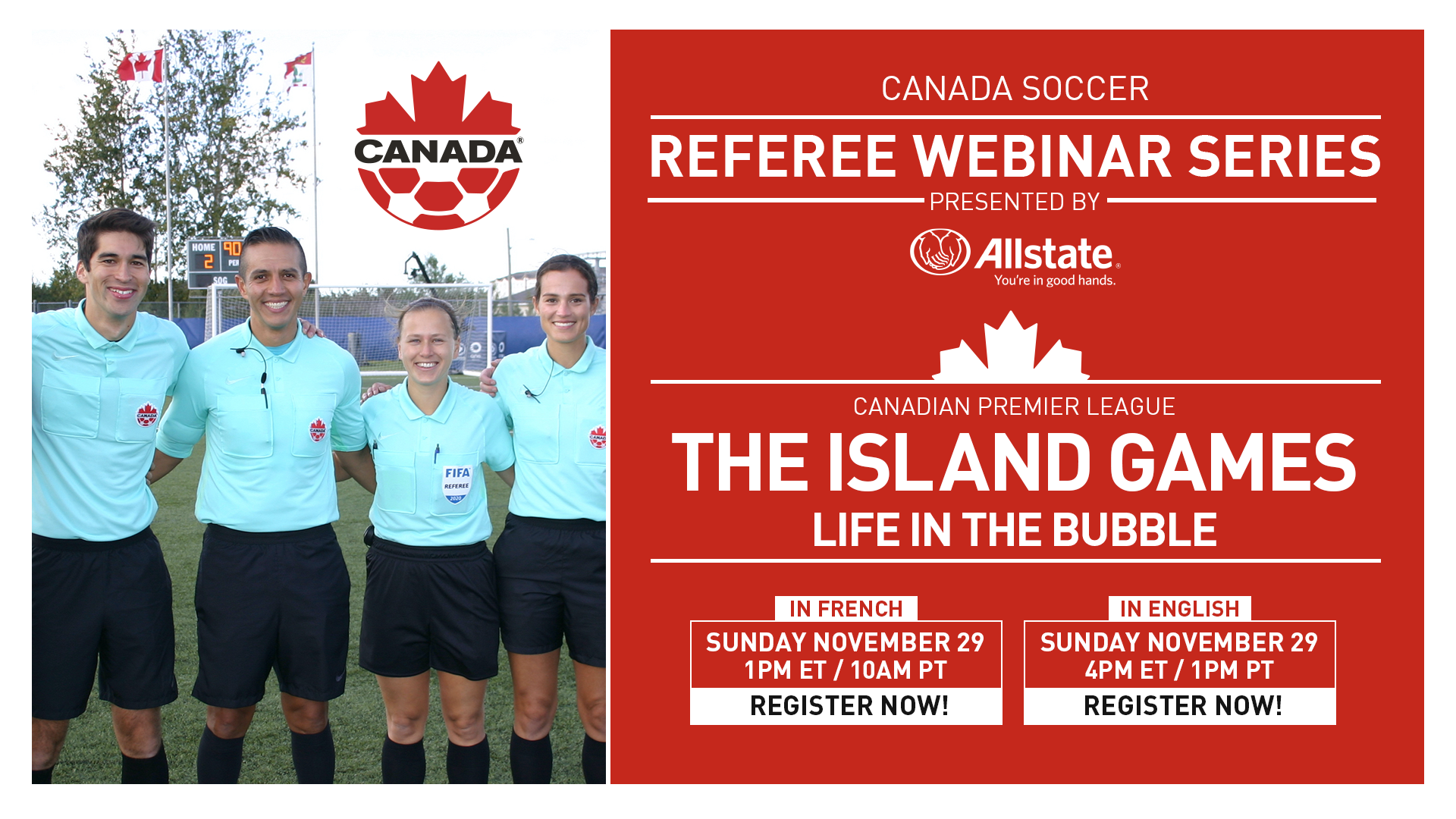 Canada Soccer's Referee Program is proud to present a national webinar - 'The Island Games, Life in the Bubble' - reflecting on the experience of the 16 referees and staff who came together for six weeks to support the Canadian Premier League's 2020 season. The webinar, presented by Allstate, will share insight into the unique experience of living and working in an isolated bubble environment away from home and will provide perspective on what it took to overcome the challenges, on and off the field, to meet the expectations of performing at the highest standards in our country's top domestic league.
The free webinar will be delivered on Sunday, November 29th in both English (4pm ET / 1pm PT) and French (1pm ET / 10am PT).
Register for the English webinar here:
SSA Calendar of Events & Deadlines
Recordings of past webinars and COVID 19 member calls can be found on our
YouTube Channel
.
November 24 - Futsal 101 for Member Organizations
November 25 - Commit to Kids and Safe Sport - Mitigating the Risk of Child Sexual Abuse
BE SAFE! BE THE SOLUTION!
As a reminder, please continue to take care of yourself, your families, and others.