Member Update - August 25
---
---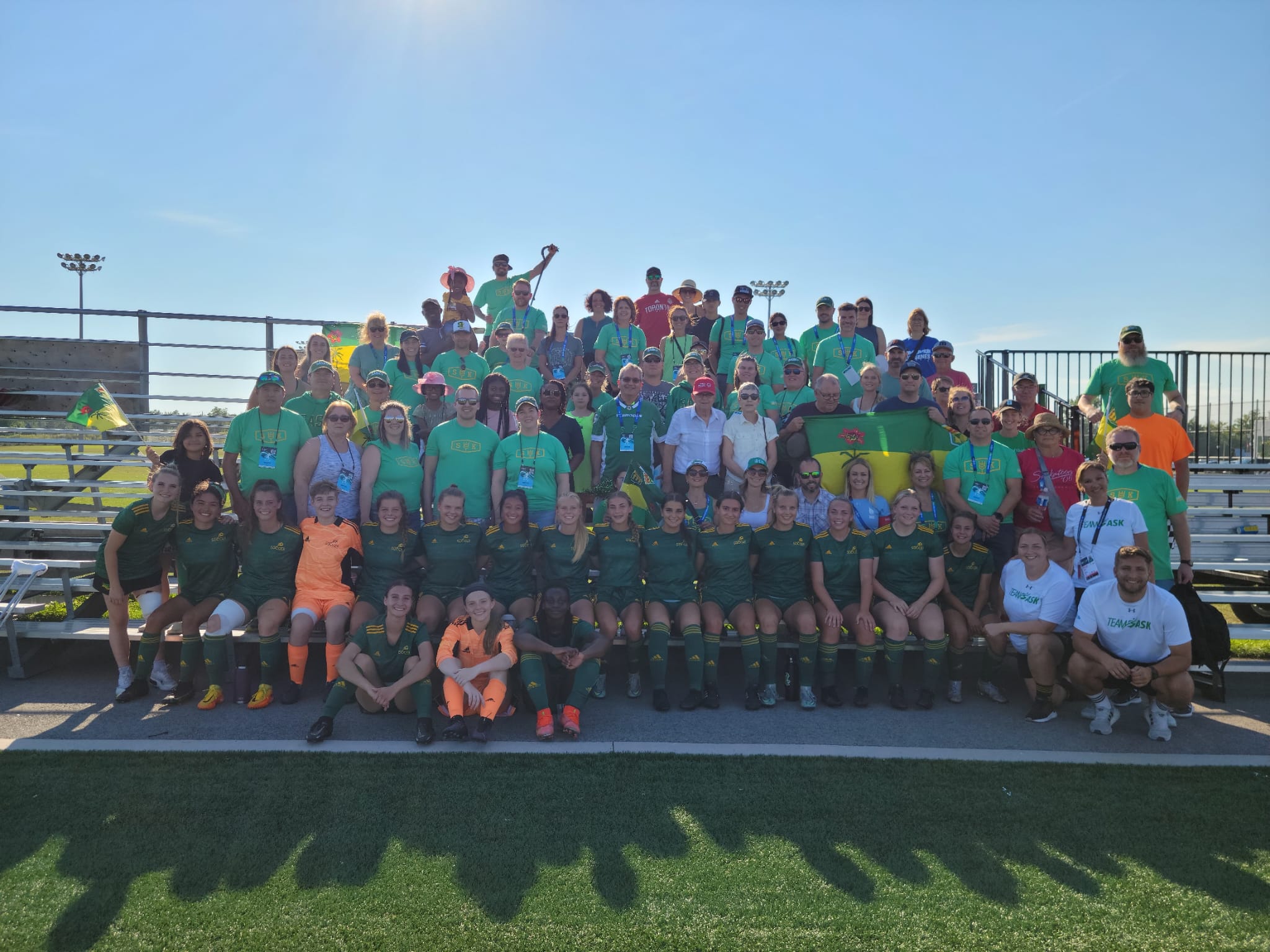 ---
Save the Date: November SSA Leadership Sessions
We invite you to mark November 5-6, 2022 in your calendars as the in-person Fall sessions to be hosted in Saskatoon. Further details and links to register will be provided in the coming weeks.
Featured Member Education Opportunity
Looking to grow your organizational capacity in the world of marketing and communications? Seeking to build a strategic marketing plan that supports your organization's overall goals and helps you attract, retain, and grow stakeholders?
This training program focuses on 3 areas of professional growth:
1. How to evaluate your strategic position, assess opportunities, overcome decision traps, and plan strategic action to drive results.
2. How to hone communication and marketing skills to align with organization goals.
3. How to build leadership skills needed to be effective in leading people and orchestrating change across the organization.
RAMP Indoor Season Set-up Webinar and Q&A - September 6
This webinar is for any new or returning member organization registrars, administrators, volunteers, or staff that wish to learn about setting up the Indoor 2022-23 RAMP registration season. The webinar will be 1 hour and allow time for questions.
Preregistration is required:
MAP Grant Follow Up Deadline - September 30
The deadline to submit the MAP follow up is September 30.
Or register for one of the two upcoming MAP Grant follow up webinars:
Or
Team Saskatchewan Squads finish sixth and tenth, respectively at the 2022 Canada Games in Niagara
After two weeks of fierce competition at the 2022 Canada Games, both Team Sask squads are returning with many fond memories and experiences from the games.
Visit Everyone's Game Resource Centre in our bi-weekly communication to find informational and inspirational articles, member interviews, and developmental opportunities.?
The sport community has embraced our new Anti-racism in coaching educational module which aims to increase awareness and understanding of racist and anti-racist practices in sport.
Accessible coach education that contributes to positive and inclusive sport environments and the prevention of maltreatment is a priority for the CAC. To remove barriers to accessing much needed education in the sport system, effective August 1, 2022 the Anti-racism in Coaching eLearning module will be offered to the coaching community for free. The module will remain free until March 31, 2023
Staffing Updates
Please note that moving forward, Eden Senger has accepted the role of Coordinator of Member Services. Into the future, all Registrar related communications and management will be directed to Michele Matthews. Contact details for both staff can be found below:
Coaching Education
The C Licence workshop is the entry-level course for Canada Soccer's Advanced Coach Education Program. The course is split into two parts, online theory, and in-person practical training. Coaches must first complete the online theory before they can attend the in-person practical.
Registration is now open for the following dates.
Saskatoon - September 30 and October 1, 2022
Weyburn - November 4 and 5, 2022
*Registration is now open and available through your RAMP registration portal.
For 2022, Canada Soccer is very pleased to extend the opportunity to each Member Association to invite member organizations (clubs and academies in membership, either directly or through District or Regional Associations) to submit a letter of intent to apply for the Canada Soccer National Youth Club Licence under the Canada Soccer Club Licensing Program.
Organizations interested in submitting a letter of intent, may do so by completing the information in the link below and uploading a signed letter by August 31, 2022.
After August 31, organizations submitting a Declaration of Intent will be provided with access to the Canada Soccer Club Licensing System and National Youth Club Licence Application Package, which must be submitted to Canada Soccer by November 1, 2022, to proceed to the review process.
RAMP Updates
Please answer the questions as honestly and constructively as you can. The survey will take approximately 5 minutes to complete.
SSA Calendar of Events & Deadlines
August 27 & 28: Team SK NAIG Tryouts (North Battleford)
September 10 & 11: Team SK NAIG Tryouts (Prince Albert)
November 5 & 6: SSA Fall Member Sessions (Saskatoon)