June 30 - Member Update
---
---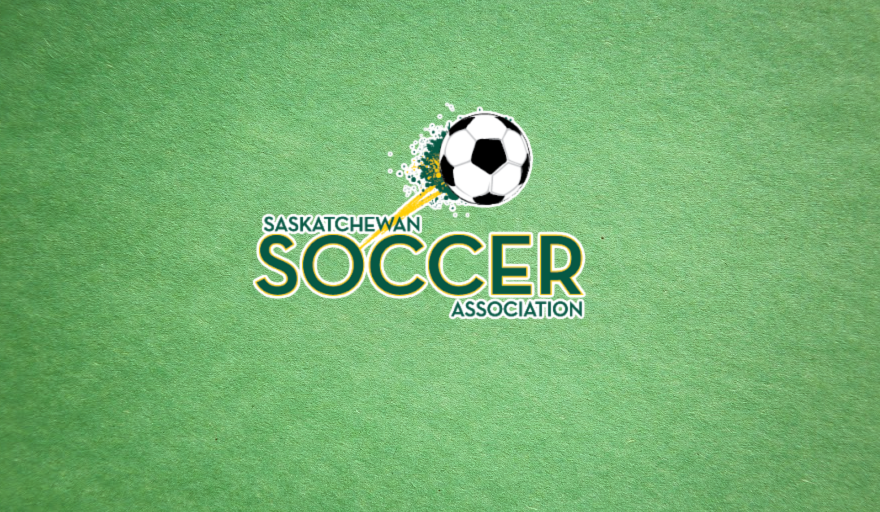 ---
In response to June 24 heart-breaking announcement from Cowessess First Nation, it is important to take this time to reflect on the
Truth and Reconciliation (TRC) Calls to Action
and to acknowledge our Indigenous members and communities that have experienced the negative effects of residential schools.
We stand with Sask Sport in their commitment to support TRC #s 87-91. We have and will continue to provide ongoing support to programs that work to advance Indigenous athletes, coaches and volunteers. Through our
Everyone's Game
initiatives we will continue to seek out future learning opportunities for staff, board, and members that advance the work in alignment TRC.
To anyone who has been triggered and may need extra support during this time of grief and mourning can reach out to access the following resources:
Indian Residential School Survivors and Family 24-hour Crisis Line: 1-866-925-4419
IRS (Indian Residential School) Support Line: 1-800-464-8106
Inuit & First Nations Hope for Wellness Line: 1-855-242-3310
Mobile Crisis: 1-306-767-0127
Mental Health Clinic: 1-306-766-7800
Regina Crisis/Suicide Line: 1-306-525-5333
Canadian Mental Health Association: 1-306-525-9543
Kids Help Phone: 1-800-668-6868
SSA Offices Closed
SSA offices will be closed on July 1 for the Canada Holiday, and also on July 2nd.
Return to Soccer
The provincial government announced on June 20th that Step 3 of the Re-opening Roadmap will begin on July 11th as targeted, and as of that date, all public health orders will be removed. This includes the removal of the province-wide mandatory masking order, and the removal of limits on events and gathering sizes.
Please continue to check our biweekly communications for updates. As we have seen over the past 15 months, guidelines can change at any point in time. We are optimistic however, that we are finally returning to normal, and that we will be able to enjoy and participate in sport in its fullest going forward.
Once again, thank you to all organizers for your dedication to the game and participants' safety. You have put in a tremendous amount of work this past year that does not go unnoticed. The opportunities you've provided to your players, referees, and coaches have meant a lot to those that love the game. We hope the news of the public health orders being removed lifts a weight off your shoulders, and that you can focus on what the future holds for your organization.
Important Update - Indoor, Futsal and Walking Soccer Fees
With the full return to play, fees for 2021 return to previous levels. Starting in Outdoor 2020, Walking Soccer, Futsal & Beach Soccer became their own categories and have separate fees.
Indoor Soccer & Futsal Fees
Mini - $16.00
Youth - $32.00
Adult - $32.00
Team Personnel - $10.00
Walking Soccer - $10.00
Beach Soccer - $0.00 (Beach soccer is a promotional category; once competitive leagues and tournaments begin MOs should anticipate that fees will be added.)
Toyota Club Nationals
Canada Soccer confirmed yesterday that a decision on the status of the Toyota Club Nationals would be announced next week.

Eatonia and District Recreation Board was recently approved as a Regular Member of the Saskatchewan Soccer Association. Eatonia is offering mini and youth outdoor soccer in their community and had 80 % of their school participate in soccer programming in their first year! They believe in fair play and offer opportunities for all youth in their community. They also have a relationship with Kindersley Soccer nearby and have travelled to offer even more opportunities for their players. Welcome Eatonia!
---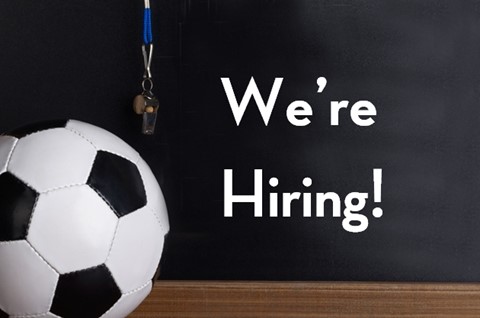 SSA is hiring a Coordinator of Member Services to fill a maternity leave!
Applications can be submitted to
ea@sasksoccer.com
. Deadline to apply is July 16, 2021.
Please share the posting within your network.
---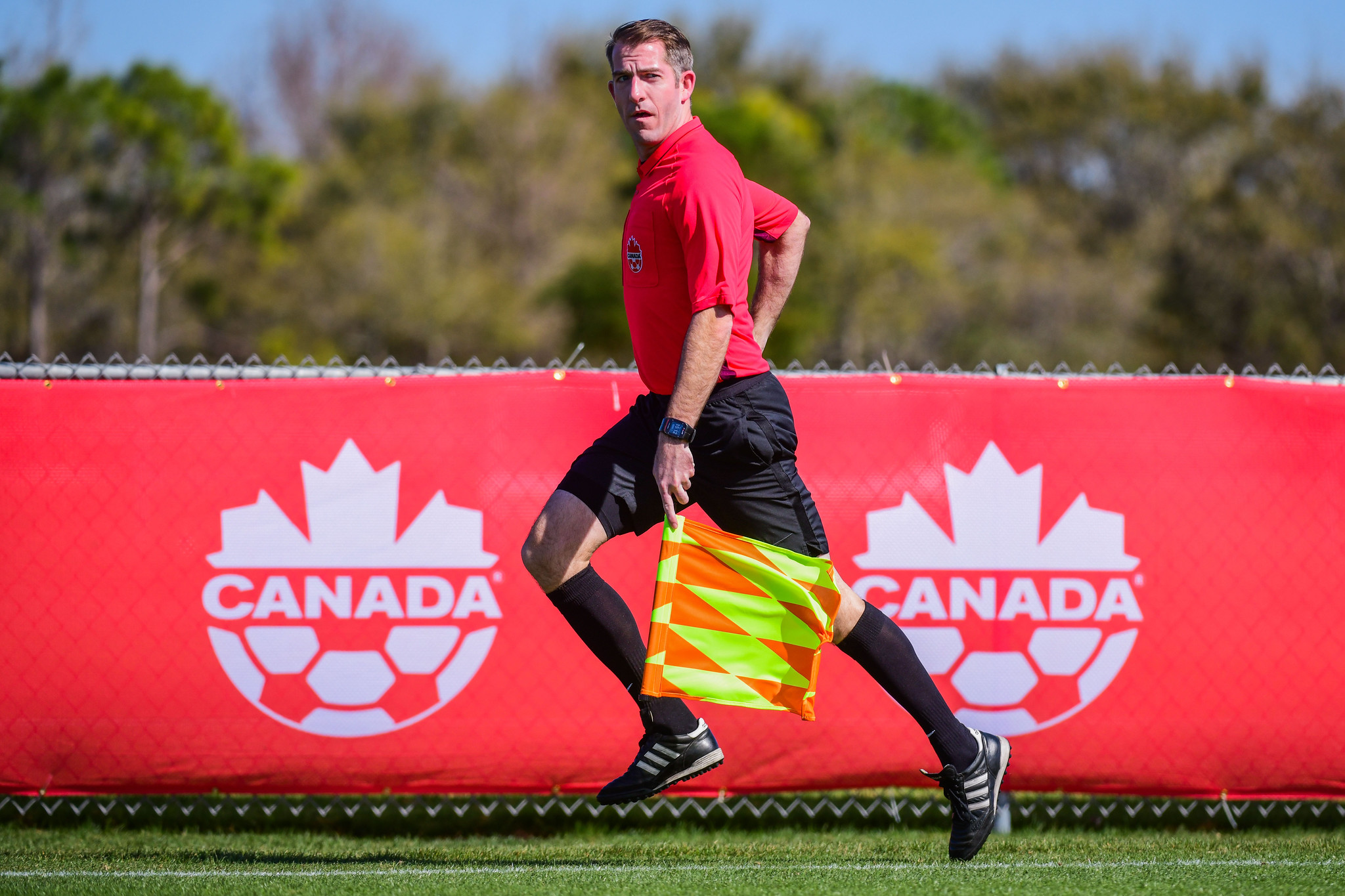 Saskatchewan's Daniel Boudreau appointment
---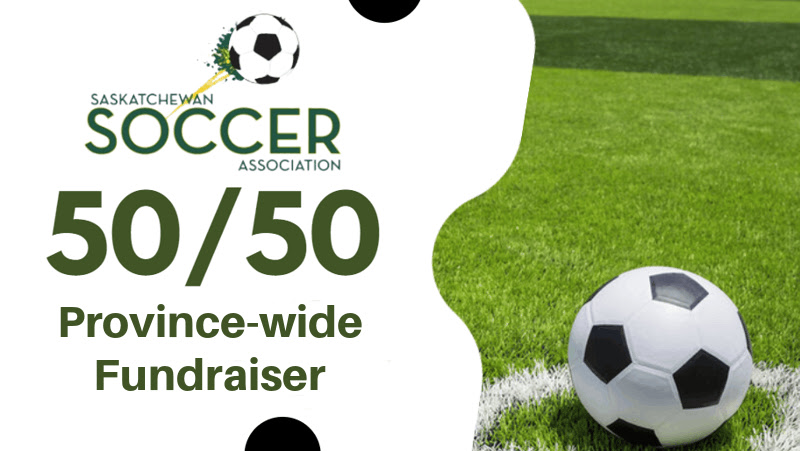 Two 50/50 Fundraiser draws have been completed since our last communication. Congratulations to both the winners!
June 29, 2021
Winning Ticket: 1024 - Shawn Johnston
Supported: Whitecaps FC Men's Program
Total Pot: $530
Prize: $265
June 22, 2021
Wining Ticket: 1423 - Raelene Regier
Supported: Saskatoon Adult Soccer Inc.
Total Pot: $680
Prize: $340
Now Open to Teams!
We will now be accepting clubs and teams to sign up for the 50/50 Fundraiser! Please circulate
this page
to your clubs and teams to let them know they are eligible to sign up for the raffle.
Ticket Sales
We would like to thank everyone for their support in drawing attention to the fundraiser and would like to reemphasize the importance to drive ticket sales. SSA has provided the platform, but ultimately cannot be the main driver of ticket sales for each organization. If each organization sets a goal of selling $200 (10 purchases of $20) a week, we will hit $3,800 a week in sales with the current number of organizations signed up. Consistently high payouts will incentivize individuals to continue to purchase tickets and will ensure the success of this fundraiser. Please interact as much as possible with our weekly social media posts and promote the draws to your membership when possible.
Haven't Signed up yet?
If your organization hasn't signed up yet, there's still time and there is no deadline! Fill out and return
this signup form
to
ea@sasksoccer.com
. It doesn't get easier than this to raise money for your organization! Your volunteers can focus on the players and the game - we'll do the work, and you will see the profit! You just need to 1 - sign up and 2 - promote the lottery through social media or other means to your membership.
Get your tickets today!

Each week visit Everyone's Game Resource Centre on our weekly communication to find informational and inspirational articles, member interviews, and developmental opportunities.
Monthly Member Interview: Odean Thomspon
Odean is a certified educator from Lloydminster. He played CIS Soccer at Brock and Nipissing University. Coached Team North in the 2016 Saskatchewan games. Assistant Coach for the U-19 Male Saskatchewan team at NAIG 2017. Currently an assistant coach for Lakeland Rustlers Men's Soccer Team. His favorite quote is "Be the change you want to see in the world."
Past Interviews

---

When: July 11, noon to 3 pm
Q&A with Living Sky Sport and Entertainment's Al Simpson about a CPL team coming to the Saskatchewan and the soccer stadium project
19+ (no minors)
---
SSA Calendar of Events & Deadlines
Recordings of past webinars and COVID 19 member calls can be found on our
YouTube Channel
.
July 9 - Provincial Soccer League Schedule released
July 18 - Provincial Soccer League Kick off
August 20-22 - PSL Finals & stayed tuned for a more information on a jam-packed weekend of activity!
BE SAFE! BE THE SOLUTION!
As a reminder, please continue to take care of yourself, your families, and others.