June 17 - Member Update
---
---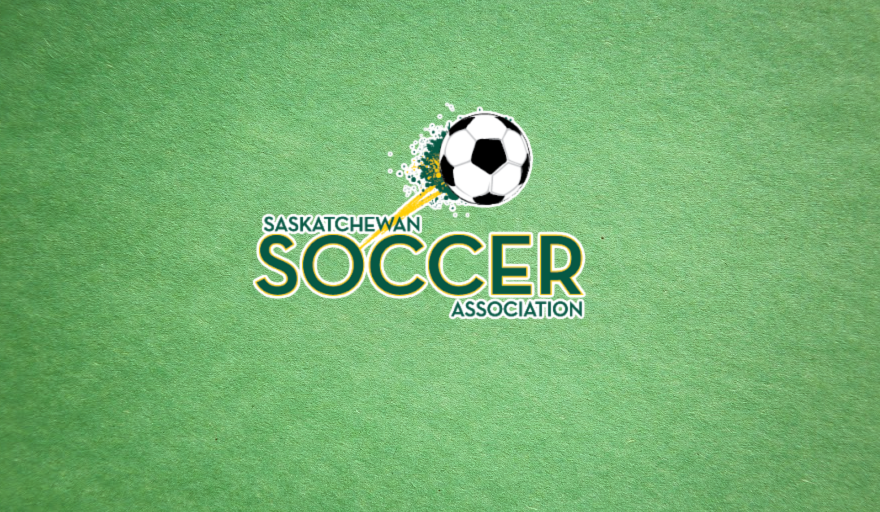 ---
Return to Soccer
The Government announced this week that close contacts that are fully vaccinated (both doses, with 14 days passing since 2nd dose) and do not have symptoms, do not have to self-isolate or get tested. This is good news and means fully vaccinated participants aren't risking not be able to work, go to school, etc. for two weeks because of a contact in soccer. In some instances, self-isolation may still be required and participants must continue to always follow the advice of Sask Health Authority.
The
Re-open Saskatchewan Plan
was updated June 16
th
and reflects the changes to sport guidelines (pg. 84). Please take note of the following:
Effective June 20th
, Indoor sport is set to resume:
Masks are still required indoors for all participants, including players. This restriction will be lifted three weeks after 70% of people 12 + have received their first dose (earliest date of July 11th).
150 Spectators will be allowed per facility (not including participants, staff, coaches and officials).Coaches and players should continue to social distance when possible, but it is not required in competition or for instruction.
Inter-provincial travel is still not allowed for sport.
NEW
- Tournaments will be allowed in Step 2 of the Re-opening Roadmap on June 20th. It was previously thought tournaments would not be allowed until Step 3. Reminder,
sanctioning is required for tournaments
.Contact tracing is still required, and pre-screening prior to athletes/coaches arriving to the field (health checks) is still recommended.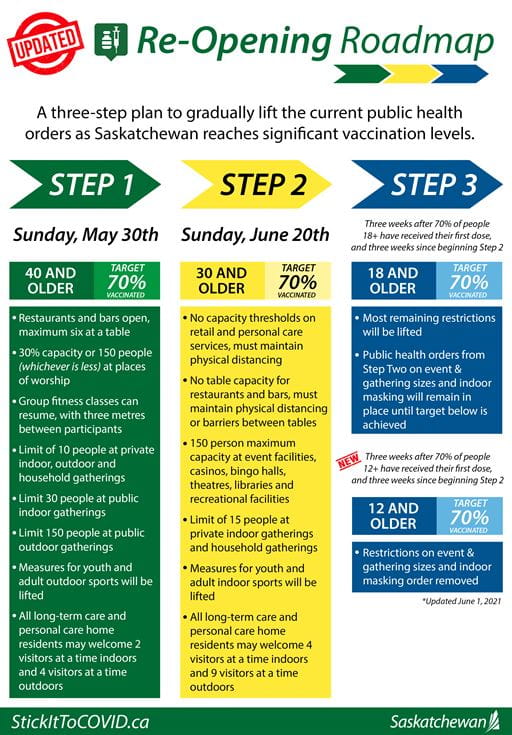 ---
Next Member Discussion
The next Member Discussion will be in September, date TBD, unless one is required earlier due to Return to Soccer updates. Thank you to all those that have joined us over the past few months - we look forward to meeting up again in the fall!
Outdoor Registration Stimulus Letters
This week SSA awarded over $100,000 in registration credits to eligible Member Organizations that offered programming in the Outdoor 2021 season.
Eligible Member Organizations who only offered programming after May 31 will receive their letters after the September 30 registration deadline. Indoor only members will be notified after November 1.
Registration Reminder:
June 21: submit registration payment. This is a firm deadline so plan accordingly.
September 30 or as soon as your season is completed: submit final 2021 Outdoor Registrar Report and fees, for all registrations received up to September 30.
Indoor Registration Open!
Registration for Indoor 2021/22 is now available.
REMINDER: The season will not be active until the Member Organization activates it.
The COVID-19 Declaration of Compliance waiver may change from now to Indoor 2021/22. If individuals register and the waiver is updated an email will be sent out to all participants to update their waiver signature.
---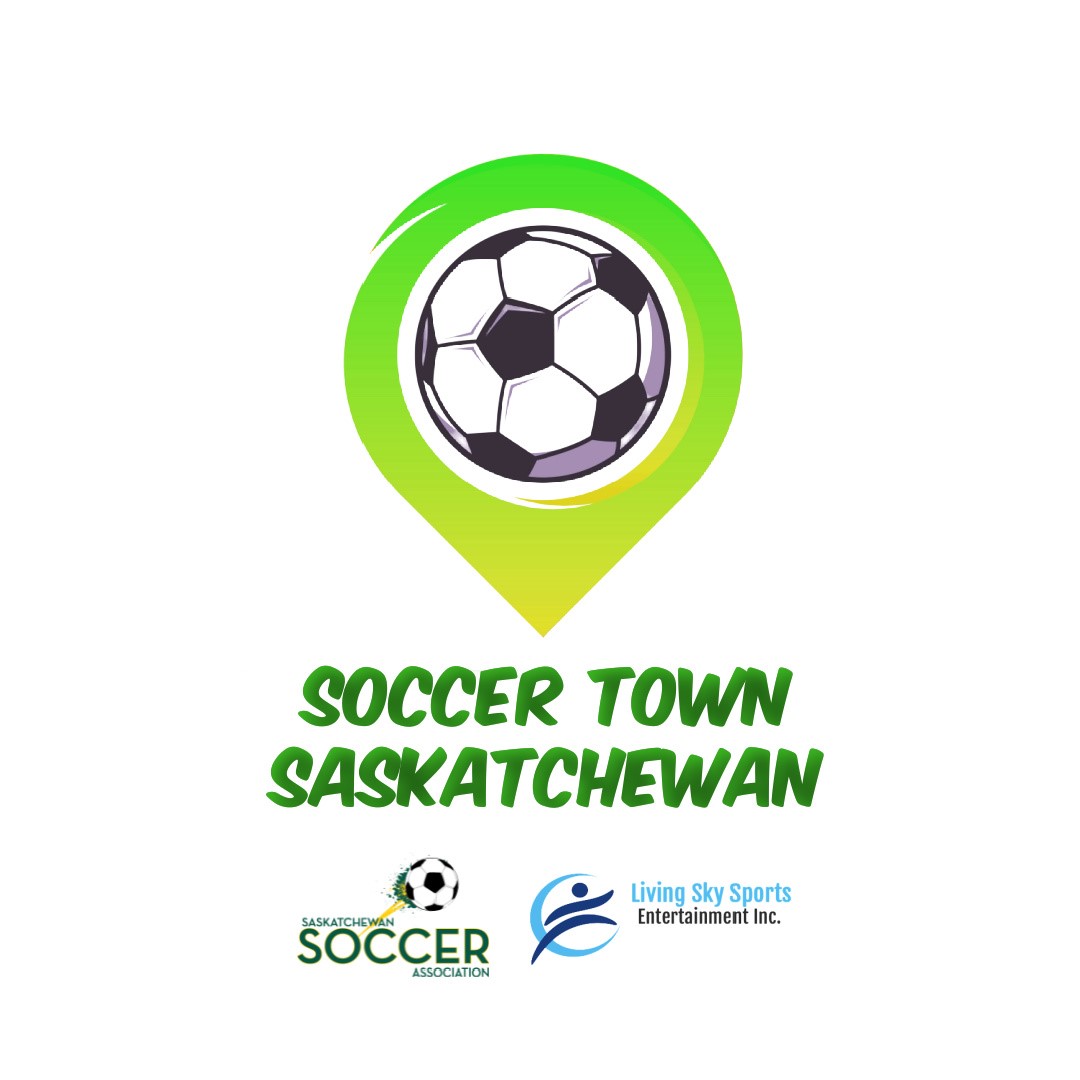 One SSA Member Organization will soon be crowned Soccer Town Saskatchewan and will win $5000 towards facility upgrades or equipment!
We received 15 outstanding video submissions from across the province, which will be rolling out on both SSA's and LSSE's social media from June 8 - 22. On June 25th the top 3 finalists will be announced and on June 29, the first ever Soccer Town Saskatchewan will be crowned!
Follow us to keep up on the excitement!
Bob Maltman steps down as University of Regina Cougars Head Coach
After 14 seasons, Bob Maltman has announced that he will be stepping down as Head Coach of the University of Regina Cougars.
Bob has contributed a tremendous amount to the University, soccer in Regina and in our province - thank you Bob for all you have done for the game and best of luck on your next adventure!
Also, congratulations to Astrid Baecker and Rob McCaffrey who will remain onboard as co-head coaches for the upcoming season.
Award Presentations
We were honoured to be able to visit some of the 2020 SSA Recognition Award Recipients with in-person, socially distanced presentations following the online awards on March 31st!
Check out their photos below!
---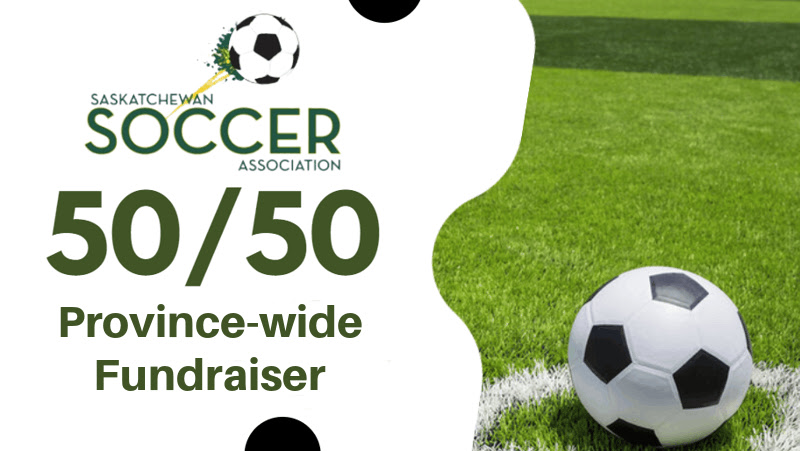 Two 50/50 Fundraiser draws have been completed since our last communication. Congratulations to both the winners!
Draw: June 15, 2021
Ticket #: 1571 - Katrina Wagner
Supported: Saskatoon Youth Soccer Inc.
Total Pot: $1,260
Prize: $630
Draw: June 8, 2021
Ticket #: 1869 - Rachel Blais
Supported:Saskatoon Youth Soccer Inc.
Total Pot: $1,725
Prize: $863
We would like to thank everyone for their support in drawing attention to the fundraiser. Let's continue to keep advertising and keep this momentum up to raise as much funds as possible for soccer in Saskatchewan!
If your organization hasn't signed up yet, there's still time and there is no deadline! Fill out and return
this signup form
to
ea@sasksoccer.com
. It doesn't get easier than this to raise money for your organization! Your volunteers can focus on the players and the game - we'll do the work, and you will see the profit! You just need to 1 - sign up and 2 - promote the lottery through social media or other means to your membership.
Get your tickets today!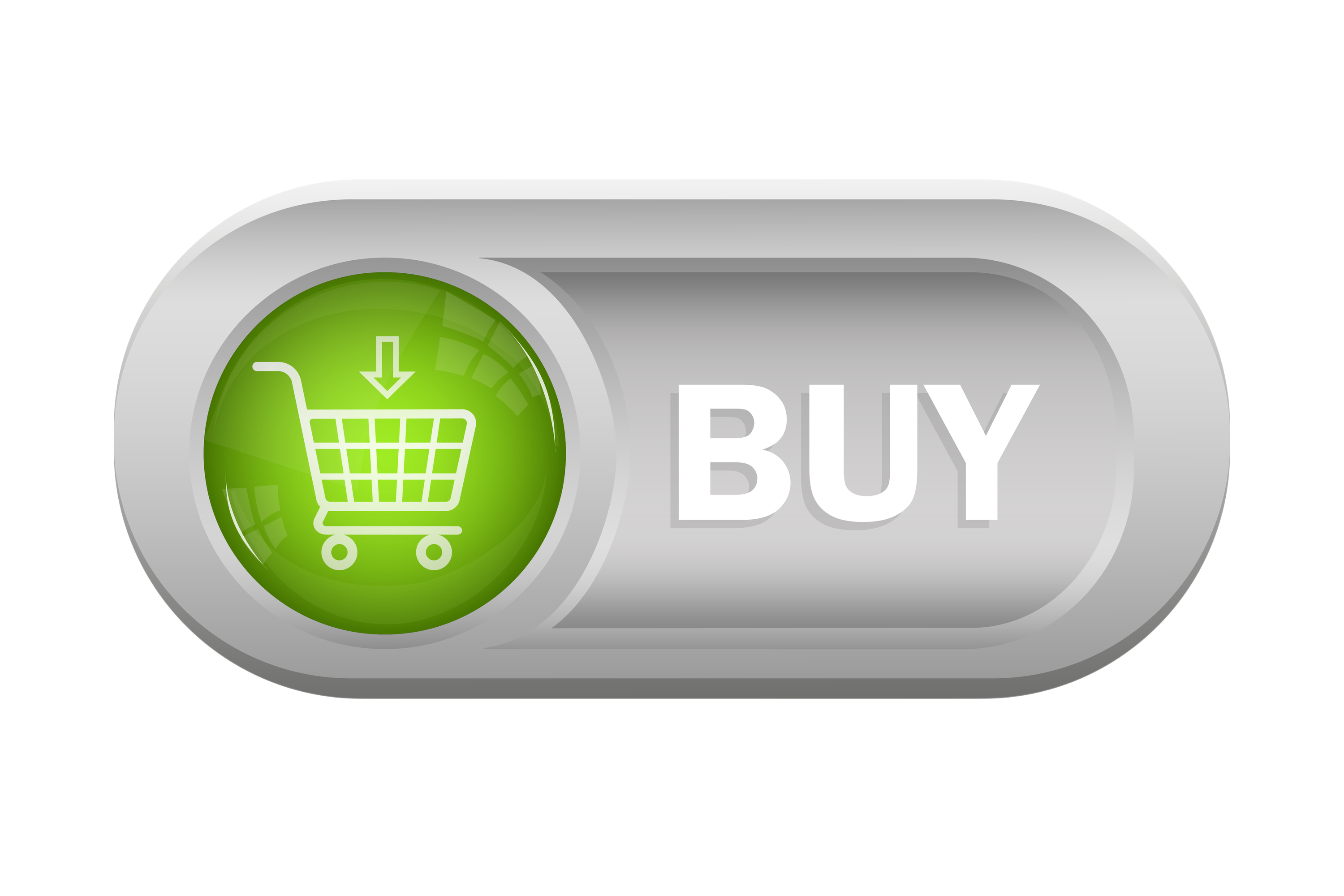 ---

Each week visit Everyone's Game Resource Centre on our weekly communication to find informational and inspirational articles, member interviews, and developmental opportunities.
Monthly Member Interview: Odean Thomspon
Odean is a certified educator from Lloydminster. He played CIS Soccer at Brock and Nipissing University. Coached Team North in the 2016 Saskatchewan games. Assistant Coach for the U-19 Male Saskatchewan team at NAIG 2017. Currently an assistant coach for Lakeland Rustlers Men's Soccer Team. His favorite quote is "Be the change you want to see in the world."
Past Interviews
Everyone's Game Community Update
We are excited to announce the 4 soccer clubs who have signed up to promote and grow Everyone's Game values within their organization.
Weyburn Soccer Association
FC Regina
Cudworth Soccer Club
Yorkton United FC
The community is a place for us to share experiences, grow, celebrate successes, and learn from one another. It includes quarterly online gatherings to allow for open discussions, free workshops, and resource sharing. In July we will be focusing on Diverse Gender Strategies in sport and building inclusive environments for LGBTQIS2 participants.
---
Coaching Development

We are very excited to announce that we are hosting our first ever Video Analysis Foundation Course, Monday, June 21st. This course will be instructed by former Canada Soccer National Team Staff Andrew Peat and Joey Lombardi. It will be the first in a series of courses targeted towards Coaches who are looking to grow their Video Analysis abilities. Furthermore, we are pleased to offer a 50% discount to all SSA Members. Registration is now open on your RAMP registration portal.
DEADLINE TO REGISTER IS FRIDAY, JUNE 18TH.
---
SSA Calendar of Events & Deadlines
Recordings of past webinars and COVID 19 member calls can be found on our
YouTube Channel
.
June 18: Registration deadline - Video Analysis Foundations Course presented by Andrew Peat & Joey Lombardi
BE SAFE! BE THE SOLUTION!
As a reminder, please continue to take care of yourself, your families, and others.