December 17 - Member Update
---
---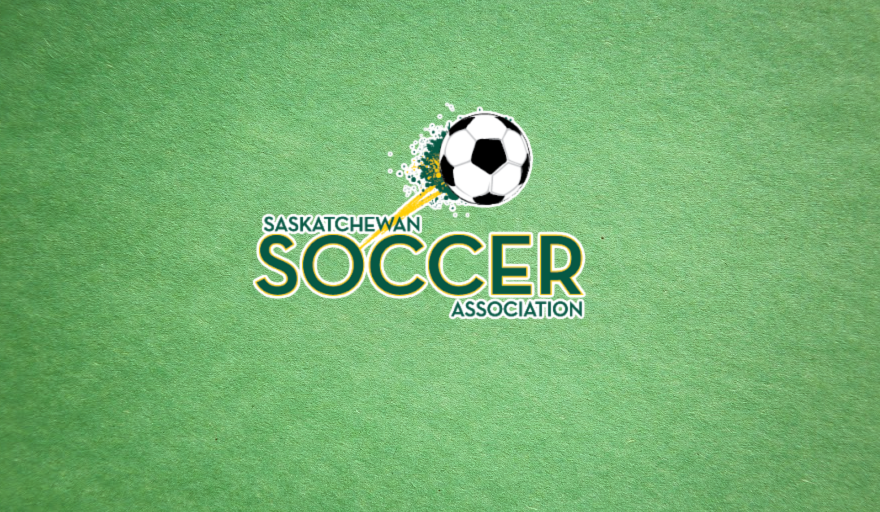 ---

December 17, 2020
To: SSA Member Organizations
Happy Holidays!
Although 2020 has been a challenging year, we have collectively accomplished a lot and many members were able to provide soccer opportunities despite ever changing restrictions. The holidays remind us that we have much to be grateful for, and on behalf of the Board of Directors and Staff, we want to sincerely thank you all for your commitment to soccer, your support, and your tireless efforts in 2020.
We hope you enjoy a well-deserved break with your family during the holidays, and we look forward to everyone getting back on the pitch and working with you again in 2021.
Please Note: With many taking holidays, we are sending this communication on Thursday this week. Our offices are closed Dec. 22nd to Jan 4th; however, we will continue to communicate any urgent information in a timely manner. Our next scheduled communication will be on January 8th.
BE SAFE! BE THE SOLUTION!
On Monday, it was announced that the restrictions put in place on November 27
th
are extended until January 15
th
. These include the restrictions to sport, which can be found on page 5 of the
Return to Soccer Plan
.
Member Discussions
Insurance Update
As reported in October, we have initiated an RFP to determine our future insurance broker. We will finalize the RFP in the new year and have a new broker in place April 1, 2021.
While this process is underway, we have requested that Sask Sport's insurance partner, AON Reed Stenhouse, manage our current policies which are being extended until March 31, 2021. Certificates of insurance and further updates will be provided early in the New Year. If you have any questions about insurance, please contact
Steven Porter
.
---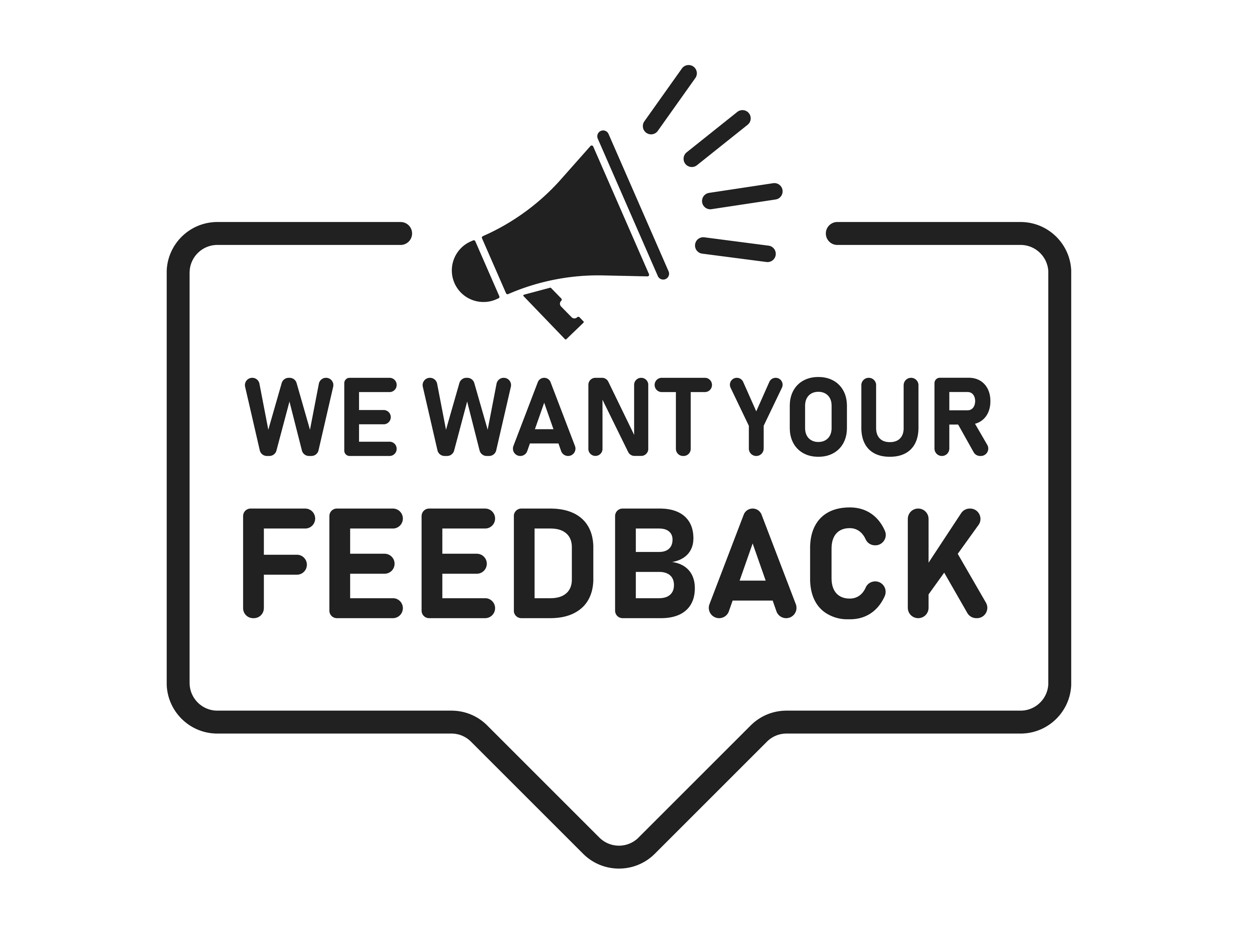 Member Organization Satisfaction Survey
As part of SSA's commitment to providing quality service and value, we issue the Member Organization Satisfaction survey annually to hear from you and learn what we have done well this past year, and what we need to work on in the year to come! Please answer the questions as honestly and constructively as you can. Your feedback is very important to help us evaluate our performance and shape our future activities to be as beneficial as possible to you, our Member Organizations.
Deadline: January 19th
(Within the survey please choose 2020 as the year of completion).
Thank you for taking the time to complete the survey, and as always, for your tremendous efforts this past year!
Individual Satisfaction Survey
Make sure you check your inboxes for the Individual Satisfaction Survey! In addition to the Member Organization Satisfaction Survey, this survey is critical to success at provincial and local levels.
We would be most grateful if you could take a few moments to relay your individual experiences participating in soccer this past year. Your feedback will help us gear Saskatchewan Soccer's programs and activities to best serve our membership.
The Individual Satisfaction Survey email has sent directly to approximately 19,000 members and we look forward to reviewing the results!
---
Indoor Provincial Championships
Due to the ongoing impact of the COVID-19 pandemic, the Youth Futsal Provincial Championships scheduled for February 5-7, 2021 are cancelled. However, in evaluating the potential impact on 2022 SK Winter Games where futsal has been accepted as a sport, we are currently considering options to have this competition scheduled for later in 2021 with more details to be shared if deemed feasible.
The 2022 SK Winter Games are scheduled in Regina during Feb 20-26, 2022.
For the remainder of the indoor competitions, decisions will be made in the new year whether the competitions are or are not to go forward.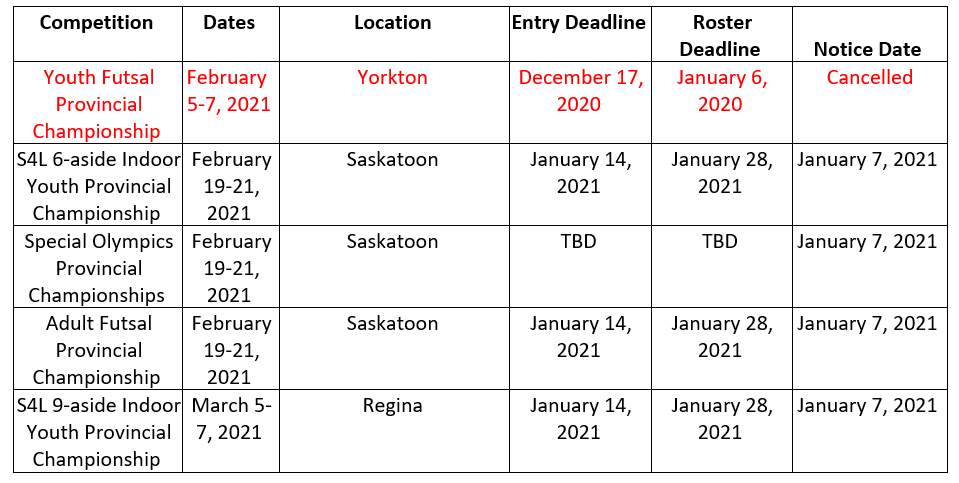 ---
MAP Grant
This year, we were pleased to distribute $234,200 in funding from Saskatchewan Lotteries Trust Fund for Sport, Culture and Recreation's Membership Assistance Program (MAP) to 28 Member Organizations. This week, payment letters were emailed out and cheques were put in the mail!
Thank you to all those that participated in this year's Member Assistance Program (MAP) Grant!
Applications for the 2021 MAP Grant will open in late March.
Learn more here
.
For any questions regarding the MAP Grant, contact
Nicole Drozda
.
---
SSA Calendar of Events & Deadlines
Recordings of past webinars and COVID 19 member calls can be found on our
YouTube Channel
.
December 22 - January 3 - SSA Offices Closed for the Holidays
January 12 - C-Licence (on-line) Registration deadline
January 19 - MO Satisfaction Survey Closes
January 31 - Individual Satisfaction Survey Closes
BE SAFE! BE THE SOLUTION!
As a reminder, please continue to take care of yourself, your families, and others.