May 29, 2020 Member Update
---
---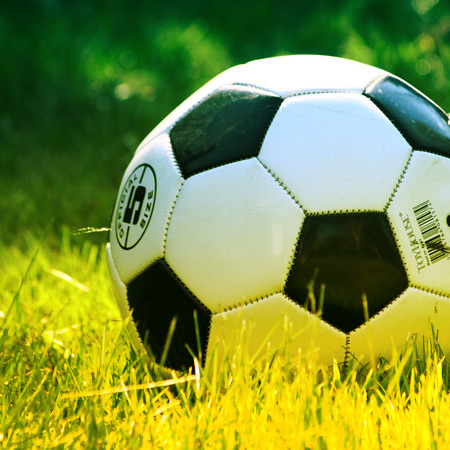 ---
May 29 , 2020
BE SAFE! BE THE SOLUTION!
As the province prepares to enter Phase 3 of the Re-open Saskatchewan Plan on June 8th, we are optimistic that forward progress is being made and that we are one step closer to being together, and back on the pitch. We want to remind all Member Organizations that athletics are not until Phase 4 of the Re-open Saskatchewan Plan, and that it is important that we do not rush back to the pitch without doing proper planning and due diligence to ensure athlete, coach, referee, volunteer and staff safety. It is imperative that we maintain the trust of our memberships, especially when it comes to their safety and their children's safety. Returning too soon or without being prepared will result in a loss of trust that may never be regained.
We recommend all Member Organizations review the
Return to Soccer Plan draft
. This document has been submitted to Canada Soccer and we await their feedback. It is important your organization, if you haven't already, starts developing its own specific Return to Soccer plan. Ultimately, when all restrictions are lifted and your organization can maintain the guidelines provided, it will be your organization's decision when and how to return to the pitch.
To help assess readiness to return to the pitch, Canada Soccer reports that progress is being made on the Return to Soccer Risk Assessment tool that all Member Organizations and Clubs will need to complete. Your responses will be submitted directly to Canada Soccer through an online portal. The Assessment will be comprehensive and will challenge all Member Organizations to ensure that they have taken the steps necessary prior to returning to on field activity.
On the Member Discussion call, we discussed insurance implications relating to COVID 19, and as stated in last week's communication - SSA has been advised that there is no insurance coverage in place for any claim related to COVID 19. Pandemic exemptions that have been in place for several years, unfortunately apply during COVID 19 and will remain in place in the future. This may lead to questions and concerns from many of you about whether it is a risk for your organization to authorize soccer to begin again. We will continue to provide support in this area through waiver development and information on risk management as it becomes available. Please do not hesitate to reach out to us with your thoughts on this topic.
In a meeting with Sask Sport this week, we further discussed insurance implications and return to play for all sports as it relates the Re-open Saskatchewan Plan. Currently there is very little information provided related to sport, but the hope is details will be available in advance of the announcement of Phase 4 by the government.
Some groups may be interpreting the current Re-Open Saskatchewan Plan and may believe they can begin on-field, group soccer activities and training in upcoming Phase 3. In addition, since gyms are now open, groups of athletes may believe they will be covered to start training in gyms.
To clarify, at this time in-person, group activities are not authorized and as such no insurance would be in place. Phase 3 of the provincial Plan provides outdoor individual recreation guidelines only. Soccer is considered an athletic activity not an individual recreational activity and sport, in general, is not permitted until Phase 4. In addition, Phase 3 is quite clear "group recreation operations are not allowed at this time", and it goes on to say that "individual instruction may be permitted with no contact and appropriate physical distancing. No group instruction".
We will continue to work with Sask Sport to better understand our provincial realities, and until more information is available, we advise that group soccer activities remain under suspension and are not permitted.
Return to Soccer Planning Survey - Part 2
It is important that each Member Organization and each affiliated club/zone provide input once again to inform the SSA Return to Soccer planning process by completing the survey linked below. If you weren't on the May 26th call, we recommend you read the Return to Soccer Plan before completing the survey.
The survey is designed to gather information on your current state, comfort level to return to the pitch, your planning processes, and the supports your organization requires. Regardless of your organization's size or current status, we want to hear from you and would greatly appreciate your response.
We are requesting one response per organization to be completed by June 2nd at midnight. We understand that you may not have all the answers currently but ask that you complete the survey to the best of your knowledge, based on your current circumstances.
This information will help inform an important SSA Board meeting on June 3rd.
Facilities Update
Many of our Member Organizations work closely with facilities in order to offer programming. If you are interested in learning more about the Re-Opening Saskatchewan's Recreation Facilities plan, check out the resources available through Saskatchewan Parks and Recreation Association:
SSA Calendar of Events
Available recordings of past webinars and COVID 19 member calls are available on our
YouTube Channel
. The slide decks from our presenters, including Paul Varian and Stuart Neely, are available on
our website.
SSA have partnered with Sports Medicine and Science Council for Saskatchewan to bring a coaching education webinar series to assist coaches in supporting their athletes and also maintaining their own health and wellness. Registration information for all of these workshops can be
found here.
June 3 - Managing Change- 4:30pm
June 10 - Understanding Sports Nutrition- 7:00pm
June 17 - Coach Wellness- 4:30pm
June 24 - Understanding Sleep & Performance - 7:00pm
July 8 - Goal Setting- 4:30pm
July 15 - Stress and Relaxation- 4:30pm
BE SAFE! BE THE SOLUTION!
As a reminder, please continue to take care of yourself, your families, and others.
Wash your hands frequently (it is the single most effective way of reducing infection spread).
Practice other good hygiene habits: do not touch your face/eyes/mouth with your hands and cover your mouth and nose when you sneeze or cough (ideally with a disposable tissue or the crease of your elbow).
Clean and disinfect frequently touched workspace surfaces.
Maintain good general health (eat a balanced diet, get enough sleep, and move in moderation).
Stay home if you are sick