League1 Canada to explore opportunity to launch League1 Prairies in 2025
---
---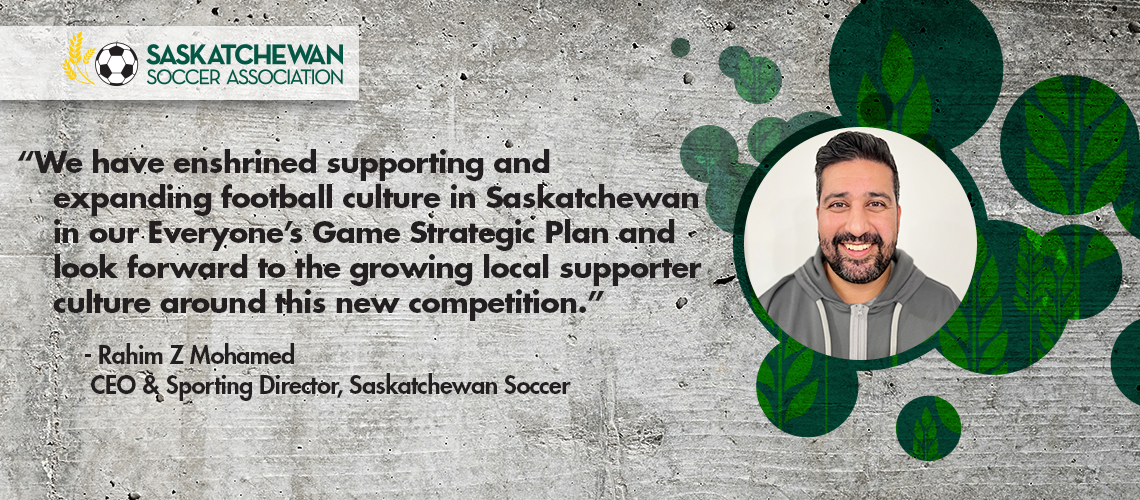 ---
Representatives from League1 Canada, in collaboration with Saskatchewan Soccer Association and Manitoba Soccer Association, will be delivering a pair of online information sessions for organizations interested in learning more about the potential for the launch of League1 Prairies, a multi-provincial soccer competition that would expand the existing League1 Canada Alliance.

The two video sessions will take place on Thursday, June 29 and Tuesday, July 4. These sessions will start at 7pm in Manitoba, 6pm in Saskatchewan.

Representatives from organizations interested in discovering more about the opportunity to become an inaugural League1 Prairies license holder are welcome to attend either meeting, where presentations will be delivered by Dino Rossi, President, League1 Canada.

Interested parties are asked to register their intent to join one of these sessions via the following link: sport.li/nk-L1PRinfo.

League1 Prairies, which is targeted to officially kickoff in Spring 2025, would be a standards-based Division III Pro-Am League comprising both men's and women's divisions, just like League1 BC, League1 Ontario and Ligue1 Québec, the founding members of the League1 Canada Alliance.

Rossi said: "We look forward to taking this important first step toward expanding on the vision for League1 Canada. Bringing this level of soccer to the Prairies is a top priority for us.

"Working with both provincial soccer associations, we aim to educate and inspire while developing a better understanding of the appetite for launching League1 Prairies and to walk interested parties through the process and timelines in more detail.
"Our presentations will provide context for anyone with a passion for growing the game who would like to understand more about the role of a League1 Canada license holder."

Rahim Z. Mohamed, CEO and Sporting Director of Saskatchewan Soccer, said: "We are excited to add to our high-performance pathway and provide a platform for our talented Saskatchewan athletes, coaches, match officials, and administrators to develop in pursuit of their goals and ambitions in soccer.

"We have enshrined supporting and expanding football culture in Saskatchewan in our Everyone's Game Strategic Plan and look forward to the growing local supporter culture around this new competition."

Hector Vergara, Executive Director of Manitoba Soccer Association, said: "The MSA is very pleased to partner with Saskatchewan Soccer Association and League 1 Canada to work on a plan to launch League1 Prairies in 2025. We are excited to begin on this journey with information sessions for the soccer and corporate community in the Prairies to gauge interest and start the process to meet our collective objectives.

"We believe our soccer community has a desire to see higher-level competitions, and by partnering with SSA and League1 Canada, we maximize the opportunity to make League1 Prairies a reality. We are fully committed to exploring all the options to make League1 Prairies feasible. We know that we have strong organizations interested in being part of League1 Prairies, and we will provide the necessary guidance to optimize the opportunities ahead of us."

Learn more about League1 Canada by visiting league1canada.com.