February 10 - Member Update
---
---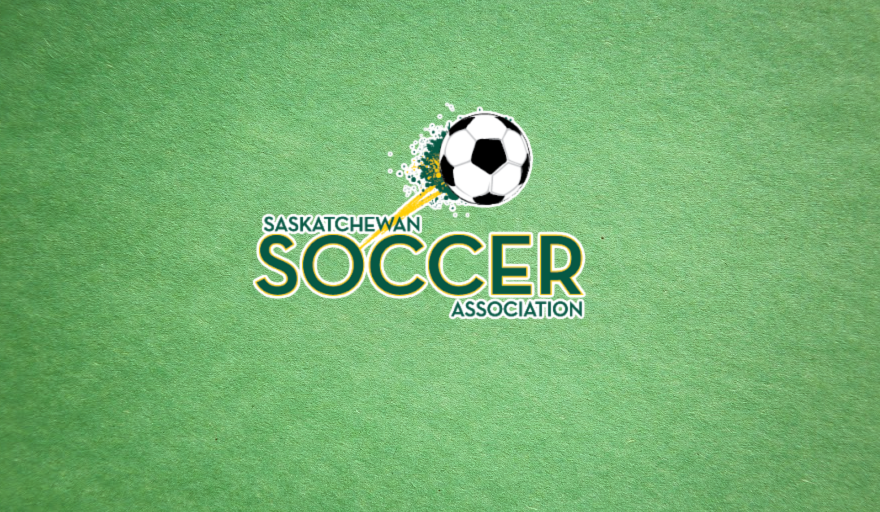 ---
COVID Update
Local governments, SSA and SSA Members are now deciding what type of COVID policies are suitable for their organizations and communities. And, with the removal of provincial protections, we understand that legal considerations are once again on the agenda for all Members.
We thank all members who have done the work to ensure that all athletes and participants can enjoy soccer safely. Within SSA membership, we respect that local Member Boards are in the best position to understand the needs of their members, the circumstances of their community and any requirements of their municipality and/or facility operators.
Here is a radio clip that is quite informative featuring a Regina Lawyer giving his opinion on organizations making independent decisions regarding COVID regulations on a
CBC Radio show
.
This clip is not intended to replace legal guidance which is recommended to help you assess your particular needs. However, the clip does a good job of covering many areas you may have questions about.
The SSA Board will be monitoring provincial COVID updates and considering our
current policies
. Until further notice, our current policies remain in effect and participants in SSA indoor events should prepare accordingly.
We will update members if there will be any changes in relation to the indoor season and/or outdoor events as soon as that information is available.
We ask for your patience as we consider this matter further. Thank you.
2022 Membership Renewal
Member Organizations are required to renew each year to be eligible for Member Assistance Program Funding (MAP) and be eligible to vote at the AGM. The Strategic Plan emphasizes reward-based member recognition; Members will be rewarded through MAP Grant for (jointly) renewing membership by March 15 and attending the SSA Annual General Meeting. Please note we have introduced a request for additional information related to Club Licensing.
How to renew:
Visit
SSA Registration
Login and select Executive Registration
Submit payment
Deadline for the Membership Renewal form and to submit the annual fee is March 15.
*Renewals fees increase after March 15.
SSA Policy Update
Updates to Section 13, Risk Management Policy
The SSA Board has approved minor amendments to
Section Thirteen - Risk Management
. These added segments give further direction on Vulnerable Sector verifications and Enhanced Police Information Checks that all Members should be aware of.
New RAMP Feature!
SSA and RAMP are excited to announce the new Staff (coach) registration which is now combined with NCCP! With the combination of Coach NCCP Numbers and Last Names, Member Organizations can use RAMP's automated NCCP certification collection tool to collect the necessary information for all registered coaches.
If no NCCP Number is available at the time of registration, you can use RAMP features to prompt Coaches to add this information after the initial registration through emails and direct links to add the NCCP Number. Clubs can also manually add NCCP Numbers to Coaching Staff after the registration.
To view a coach's NCCP certifications visit the registration: Registrations > Staff or Registrations. You will see "(NCCP)" under a registrant that has entered their NCCP Number. Just click on the name or the edit button to open their registration. In the registration, you will see a section called "RAMP Certification Validation".
For a coach who did not enter their NCCP Number, you would open their registration: Registrations > Staff or Registrations, and edit registrant information at the bottom of the page. The system would then run the collection tool that same day.
This should be a fantastic new member service and tool for all members which will help you monitor, track and verify coach certifications.
Rural Soccer Organizers Meeting
It is Spring Soccer planning time! For some rural clubs, this will be the first Outdoor season since the pandemic began. We want to make sure everyone who is returning is ready to do so. Join us on February 23, at 8:00 p.m. to discuss RAMP season set up, Membership Renewal, MAP, COVID-19 related questions, and anything else you need assistance on.
All rural soccer clubs are encouraged to attend!
SSA Annual General Meeting and Member Sessions
The SSA AGM weekend will be held on March 18 - 20, 2022. All events will be held in person at the Saskatoon Inn. The AGM will be on Saturday, March 19, 2022, followed by education sessions. Included in the AGM schedule of events is a come-and-go social on Friday evening, the Awards Banquet on Saturday evening, and additional sessions for female leaders on Sunday morning.
Official notice and further details will be provided next week.
SSA Awards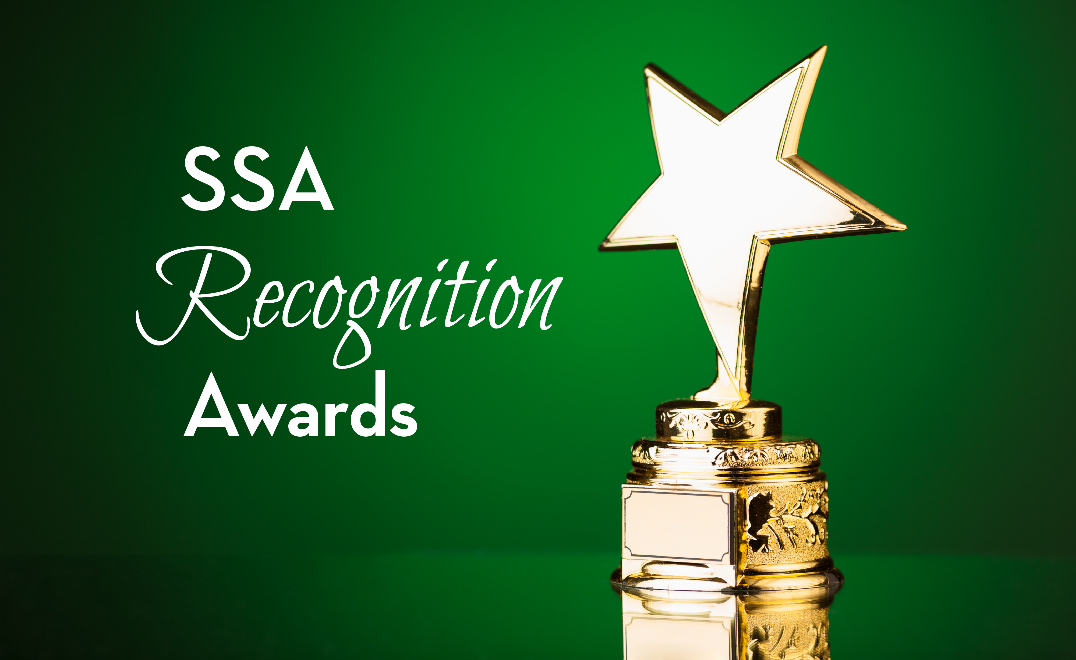 Join us for a night of celebrations at the SSA Awards Celebration on March 19, 2022 at 7:00 p.m. at the Saskatoon Inn. Tickets will go on sale soon!
Enjoy a night of fun, food, and camaraderie as we celebrate the best of 2021 and more.
Keep an eye on our social media and website for a full listing of nominees and winners which will be released shortly.
In Memoriam Request
SSA wishes to recognize those in the Saskatchewan soccer community that passed in 2021. We are requesting your support by providing names to bring forward for recognition as part of the Saskatchewan Soccer Association and Canada Soccer in Memoriam. Please submit names for any soccer participants or supporters that you wish to honour to
cms@sasksoccer.com
by March 15.
---
An Invitation for Input into the Sask Sport Development Plan Survey
The Sport Development plan is a guide that is used to help chart the course for enhanced sport across the province. Sask Sport is once again looking to renew the plan for the future and SSA Member input is requested.
"As we begin this process it is important to gain the insight and knowledge from those who are working throughout the system to provide opportunities for all Saskatchewan residents to participate and be involved in sport. As someone who works or volunteers for a Sask Sport member organization or a community partner who is connected with Sask Sport, we are interested in your perspective.
The goal of the plan is to create strategies that are helpful and relevant to, not only Sask Sport as a federation but the members and partners that create the sport system as a whole. As such, a survey has been developed, that includes questions about your organization, your involvement with Sask Sport, your perspectives on the current plan, and what needs to be included in the new plan. The results of this survey may also be used to inform an evaluation plan for Sask Sport.
In order to ensure that we receive the rich and varied perspectives of many individuals throughout the system we ask that you please share this survey widely within your organization. (i.e. Board and committee members, staff, other key volunteers and coaches, etc.)"
The deadline to complete the survey is Sunday, February 13.
---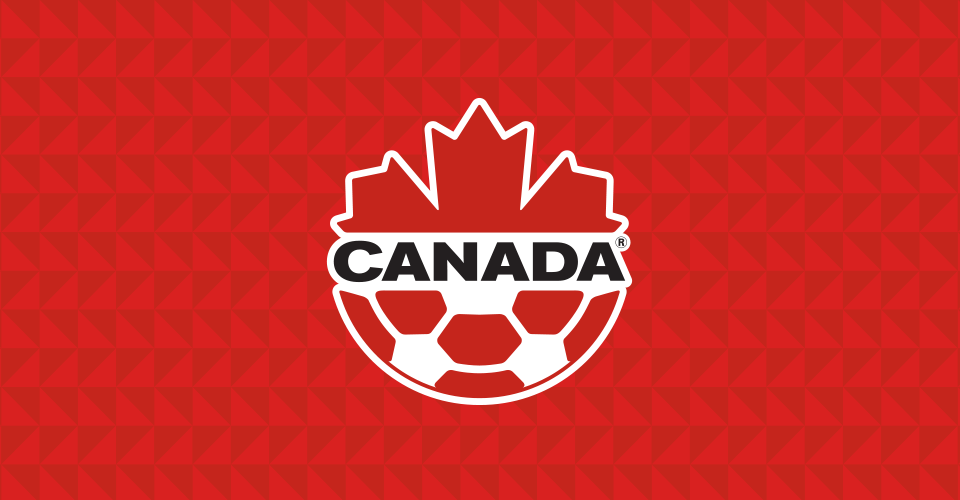 Canada Soccer Call for Nominations to the Board of Directors
The Nominations Committee of the Canada Soccer Board of Directors is calling for nominations for the position of Vice President-Elect (four-year term), two Elected Directors and two Independent Directors for three-year terms to start after the 2022 Annual Meeting of the Members on Saturday, May 7, 2022.
Canada Soccer's Board of Directors includes 14 Directors, including a President, Vice President, six Elected Directors and six Independent Directors.
For more details, please click the link for the Call for Nominations and necessary documents:
2022 Call for Nominations Documents
. Completed documents must be submitted by 3:00 p.m. SK time Friday, March 4, 2022.
---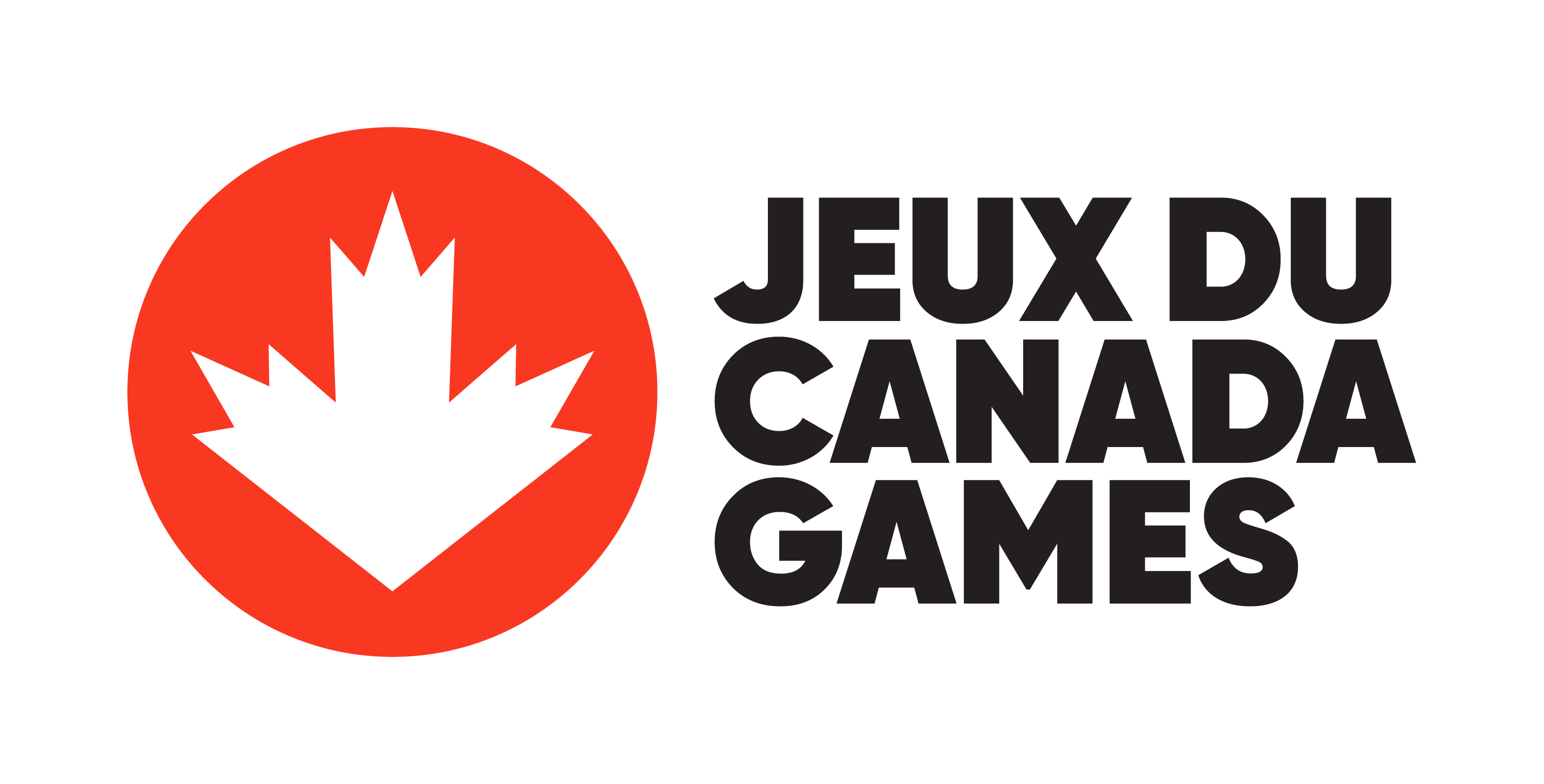 Canada Summer Games, Saskatchewan soccer teams Identification Registration
SSA is happy to announce the opening of registration for the Identification Events for the Saskatchewan soccer teams at the Canada Summer Games. Registration remains open until March 1, 2022, at 11:59 p.m.
Before registering, please make sure you are familiar with the Saskatchewan Soccer, Canada Games Information Package, which can be found
H
E
R
E
. This document will include all the relevant information for athletes who would like to register for the ID Events.
---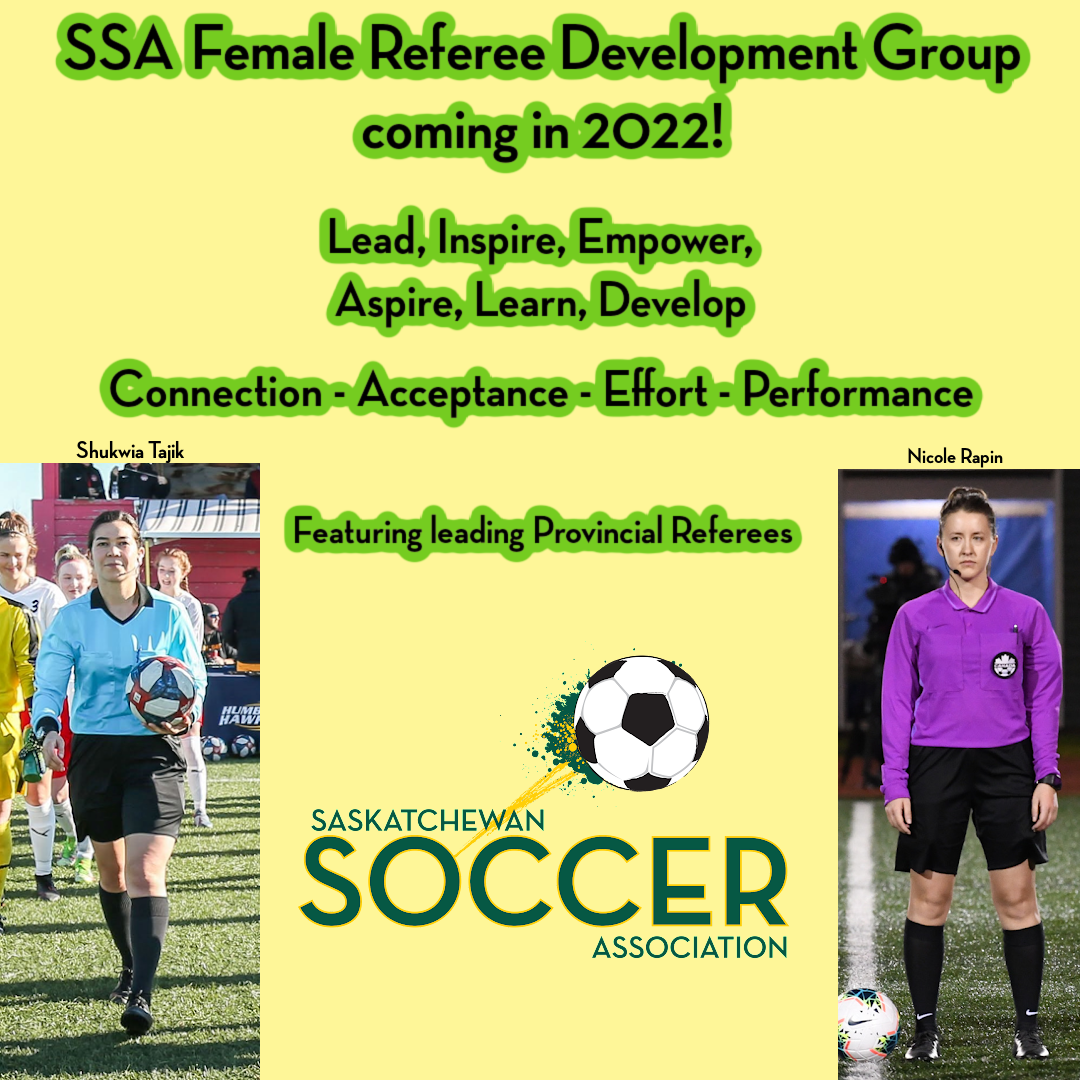 SSA Female Referee Development Group Launching in 2022
Sask Soccer is offering the opportunity to join the Female Referee Development Group. Led by Provincial Referees Shukwia Tajik and Nicole Rapin, the group will be open to all Sask Soccer registered female referees and will be delivered through online education sessions.
Participants must register on
Zoom
.
The Female Referee Development Group will lead, inspire and empower all participants, through connection; we desire to create a comfortable forum for all female referees to exchange ideas, share experiences, aspire and learn.
Referees are essential to the participant experience and advancement of the game. They deserve our respect and a supportive, abuse-free, environment. You can make a difference; always treat them well and thank them for their contributions every game!
---
Canadian Men's National Team achieve highest ever FIFA Ranking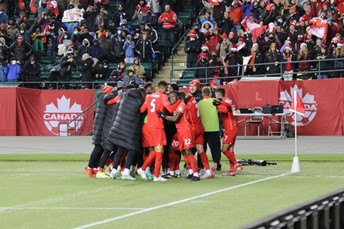 Thanks to excellent play in FIFA World Cup qualifying matches, the Canadian Men's National Soccer team has risen in the
FIFA World Rankings
to number 33 in the World. Canada was recently named the "Most Improved Side" in 2021 by FIFA, and 33 is their highest ever position in the FIFA World Rankings.
The Canadian Men's National Team is in a celebratory mood over the last few months. They recently ended the World Cup qualifying window with victories in all three matches, defeating Honduras, the USA and El Salvador, all with a 2-0 score-line. Canada has won six straight matches in the CONCACAF qualification group and is very close to qualifying for the World Cup.
CONCACAF nations conclude FIFA World Cup qualifying with the final window of matches scheduled for the end of March. Costa Rica hosts Canada on Thursday, March 24. Canada hosts its final home World Cup qualification match against Jamaica, Sunday, March 27. The final match of Canada's 2022 FIFA World Cup qualification campaign ends with Canada visiting Panama on Wednesday, March 30.
CAF African Cup of Nations
The Confederation of African Football's Africa Cup of Nations has concluded in Cameroon. The final match took place on Sunday, February 6 between Egypt and Senegal. Teammates at Liverpool FC, star players Mohamed Salah of Egypt and Sadio Mane of Senegal battled hard for their nations.
The best chance of the game came in the early minutes when Sadio Mane's penalty kick was saved by the Egyptian keeper Gabaski. Following a 0-0 draw after 90 minutes of play and 30 minutes of extra time, the game would be settled by penalties. Mane was given the chance to redeem himself with what would be the final penalty kick if he scored. Mane then smashed in the winner, gloriously redeeming himself, making Senegal champions of Africa for the first time in their history.
---

Visit Everyone's Game Resource Centre in our bi-weekly communication to find informational and inspirational articles, member interviews, and developmental opportunities.
Educational Resource: February is Black History Month
Every February people across Canada celebrate the legacy of Black Canadians and their communities. The theme this year for Black History Month is: "February and Forever: Celebrating Black History today and every day," which focuses on recognizing the daily contributions that Black Canadians make to Canada.
---
SSA Calendar of Events & Deadlines
Recordings of past webinars and COVID-19 member calls can be found on our
YouTube Channel
.
March 15: Regular and Associate Membership Renewal Deadline
March 15: 2021 In Memoriam Deadline
BE SAFE! BE THE SOLUTION!
As a reminder, please continue to take care of yourself, your families, and others.
We encourage everyone to be fully vaccinated and get a booster shot as soon as you are eligible.
Wash your hands frequently (it is the single most effective way of reducing infection spread).
Practice other good hygiene habits: do not touch your face/eyes/mouth with your hands and cover your mouth and nose when you sneeze or cough (ideally with a disposable tissue or the crease of your elbow).
Clean and disinfect frequently touched workspace surfaces.
Stay home if you are sick