January 13 - Member Update
---
---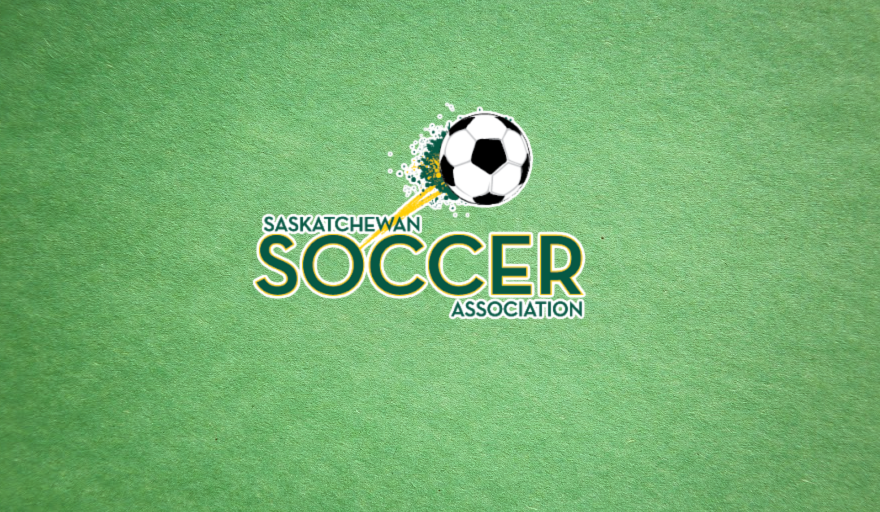 ---
With this our first communication of the year, we want to extend a very Happy New Year to everyone that contributes to making soccer possible. We look forward to great things in 2022 thanks to you.
COVID 19 - Omicron Update
Now that the Omicron variant is emerging, SSA and our members are once again looking at what will come next for soccer.
This week the Premier confirmed that the current Public Health Orders including masking requirements have been extended to the end of February. He also confirmed that there will be no additional restrictions imposed. The Premier went on to suggest that restrictions are not the solution for Omicron. Of note for all sports is confirmation that the province is not intending to restrict gathering sizes or travel. While reducing gathering sizes is recommended, they stressed that vaccinations and booster shots are the solution.
The province has taken an approach that keeping the economy and schools (and sports) open results in significant benefits, restrictions do not stop the spread of Omicron and shutting down provides negative consequences that society may not fully understand.
In a meeting hosted by Sask Sport, the Business Response Team confirmed that there will be no additional restrictions on sport. Omicron will be very disruptive as it moves through its life cycle, and people should prepare for self-isolation requirements that will impact us all and occur in all sectors until this wave subsides.
Based on the approach of the province, the best solution to keep sport viable, now and in the future, is to encourage participants to be fully vaccinated and get their boosters as soon as they are able. Rapid tests and self-isolation based on a positive result can help keep each of us and others safe; this approach is critical to reduce transmission.
It was the position of BRT and Sask Sport that ultimately each sport will need to make its own judgement on whether they can logistically manage their programming. Several sports including Hockey see the benefit of kids participating in sport and do not intend to impose restrictions. Others including Sask Winter Games have cancelled events due to logistical challenges in operating multi-sport games in a community village setting.
The logistics of operating a league with an understanding that self-isolation requirements can create numerous delays and/or cancellations are challenging. For tournaments, asking teams to travel and bringing large numbers of people together, increases exposure to risks and the likelihood of potential schedule changes and/or forfeits during the event. It may also impact people when they return home and are required to self-isolate.
Despite all of this, we know that sport adds significant value to all participants, and we applaud the efforts of all our organizers that are working to keep soccer viable during the pandemic. One thing is clear, we need to adapt if we wish to continue to offer soccer. If you have significant case numbers impacting local play, please let us know about that and how you are handling it.
SSA will continue to monitor COVID. Our current policies remain in place until further notice. We have made changes to update the
Declaration of Compliance
to keep it current with the latest government orders. Also, we are considering the viability of all in-person events including Indoor Provincials but have not made any decisions at this time. For those groups registered for provincials, a survey will go out in the coming days so that we can hear from you before making any decisions.
Sharing challenges and solutions can help us all learn and adapt. To that end, our next Member Discussion is scheduled for Jan 26 - 8:00 pm. We anticipate another meeting with BRT and Sask Sport that morning and will provide you with the latest information.
Spring is on the way. In the coming weeks, our staff will be reaching out to those members who have not been active for a while. We encourage those groups to join us on the call as well to talk about their concerns and learn from others.
We are very hopeful that outdoor soccer will be fully operational and encourage all Members to begin prep for the spring and the outdoor season.
To register for the Member Discussion-
click here
.
To share your experiences about managing during Omicron or for any COVID inquires to SSA please contact
cms@sasksocccer.com
.

Final Notice - SSA Awards Nominations extended
As of the December 15 deadline, we were low on candidates for several awards, as a result, we extended the deadline to January 15.
Forms and Criteria
Outdoor 2022 Membership Renewal and Registration
Membership Renewal
2022 Regular and Associate Membership renewal forms will be available in early February.
Membership renewal and fee is due March 15.
REMINDER: Strategic Plan emphasizes reward-based member recognition and Members will be rewarded through the MAP Grant Population-Based Funding for (jointly) renewing their membership on time.
Outdoor Registration
RAMP registration for the Outdoor 2022 season is now active.
New to Outdoor 2022 the Declaration of Compliance Waiver has been amended to adhere to government public health orders.
RAMP Season Set Up Tutorial:
RAMP Registration System Admin Tutorial
REMINDER: The Outdoor 2022 season will not be active until the Member Organization activates it; this can be done in the season settings.
Referee Registration
Referee registrations will be collected and reported by their respective member organizations. This will be done through your RAMP Official registration and submitted to SSA by using the Registrar Report
To turn on referee registration make sure to "Enable Official Registration" in your season settings.
REMINDER: Referee registrations and fees will be submitted through the Referee Registrar Report by the annual registration deadlines, referees are not considered registered if this is not completed. The first report will be due March 31 for referees who registered January 1 up to March 31.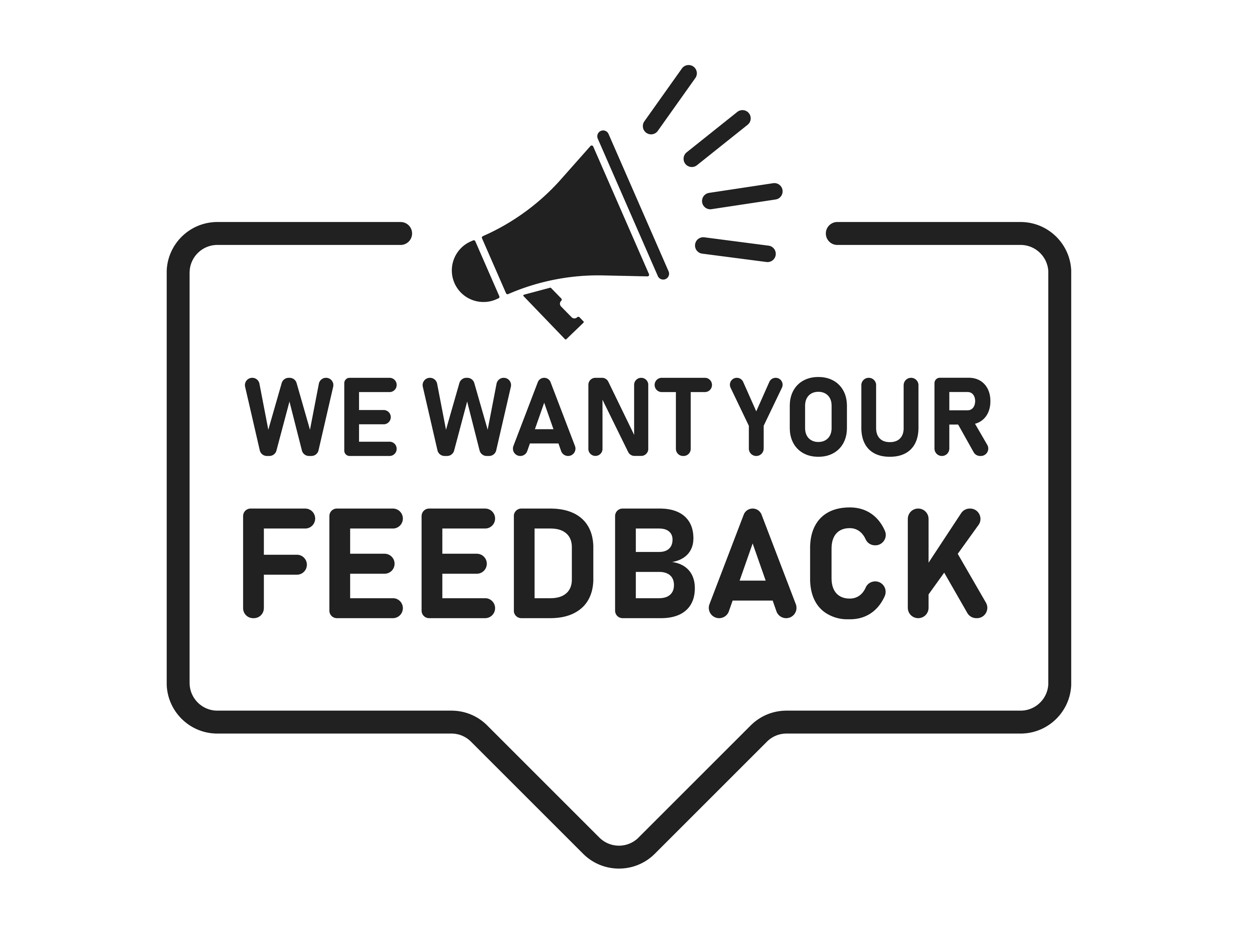 Please answer the questions as honestly and constructively as you can. The two surveys combined will take approximately 12 minutes to complete.
RAMP Satisfaction
: We ask that only one survey be submitted on behalf of each Member Organization/entity with a RAMP registration site.
Deadline: January 25, 2022
Thank you for taking the time to complete the surveys, and as always, for your tremendous efforts this past year!
---

Upcoming C-Licence Workshops
The C Licence workshop is the entry level course for Canada Soccer's Advanced Coach Education Program. The course is split into two parts, the online theory and in-person practical training. Coaches must first complete the online theory before they can register for the in-person practical. Registration is now open for the following dates.
C-Licence ONLINE THEORY - February 1 to March 15
The online theory components will be delivered in both an a-synchronous and synchronous format. There will be four scheduled synchronous sessions starting on February 1 and running every second Tuesday until March 15.
C-Licence IN-PERSON PRACTICAL Training - Regina, January 7-8
The Regina C-Licence Practical workshop originally scheduled to take place this past fall, has now been rescheduled for Friday, Jan. 7 and Saturday, Jan. 8. We have re-opened registration for this workshop to accommodate anyone else looking to complete their in-person practical training.
Registration for both events can be found on your member organizations RAMP registration portal.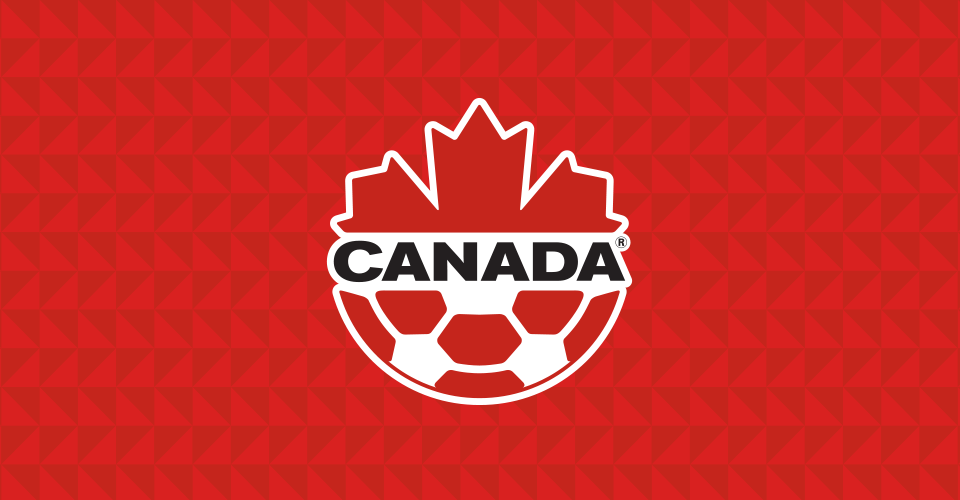 Canada Soccer announces 2021 Advanced Coach Education Program Licence recipients
Congratulations to the following Coaches from Saskatchewan who in 2021 received licences as part of Canada Soccer's Advanced Coach Education Program.
Canada Soccer Children's Licence Recipients
Austin Boryski, Hollandia Soccer Club
Mike Gramiak, Eastside Youth Soccer Association
Percy Hoff, Hollandia Soccer Club
Daniel Kelly, Saskatoon Youth Soccer Association
Rahim Mohamed, Saskatchewan Soccer
Adele Bandet Saskatoon United Soccer Club
Leonard Lewko Lakewood Soccer
Huw Morris Saskatoon United Soccer Club
Canada Soccer Youth Licence Recipients
Austin Boryski, Hollandia Soccer Club
Josh Hartl, Queen City United Soccer Club
Dwayne Head, Queen City United Soccer Club
Kevin Holness, FC Regina
Adam Miller, Saskatchewan Soccer Association
Rahim Mohamed, Saskatchewan Soccer Association
Markus Reinkens, Saskatchewan Soccer Association
Chris Zoller, ASTRA Soccer Academy
Canada Soccer National B-Licence Recipients
Abumere Okonofua, University of Saskatchewan Women's Soccer
Jennie Waldner, SK EXCEL Program
Adele Bandet, Saskatoon United Soccer Club
Rob McCaffrey, University of Regina Women's Soccer
Hassan Mowgli, Valley Soccer Association
Mohamed Rtimi, Astra Soccer Academy
Hugh Dooley, Queen City SC (Licence Renewal)
Canada Soccer National A-Licence
Markus Reinkens, Saskatchewan Soccer Association (Licence Renewal)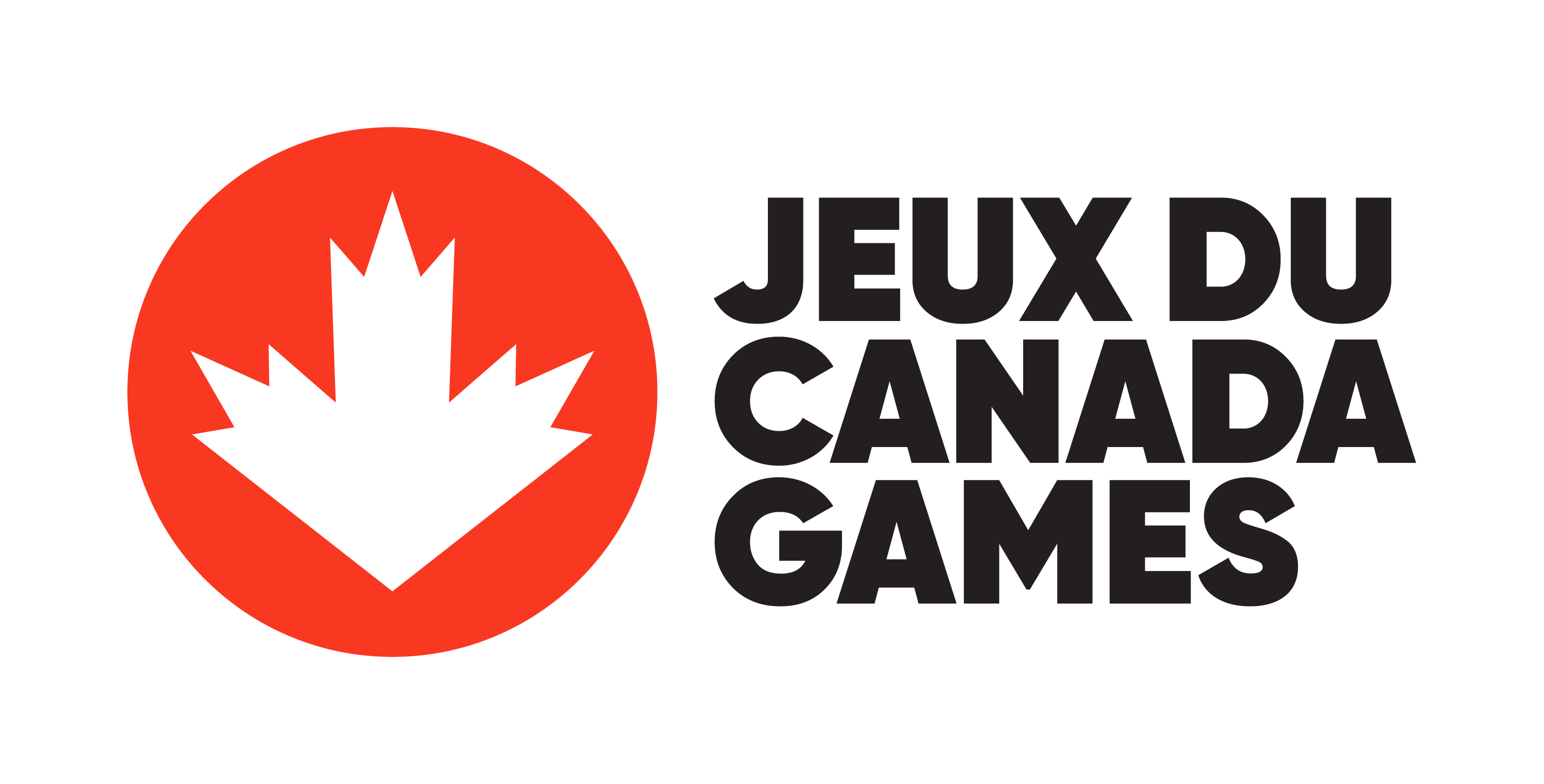 Canada Summer Games, Saskatchewan soccer teams Identification Registration
SSA is happy to announce the opening of registration for the Identification Events for the Saskatchewan soccer teams at the Canada Summer Games. Registration remains open until March 1, 2022, at 11:59 p.m.
Before registering, please make sure you are familiar with the Saskatchewan Soccer, Canada Games Information Package, which can be found
H
E
R
E
. This document will include all the relevant information for athletes who would like to register for the ID Events.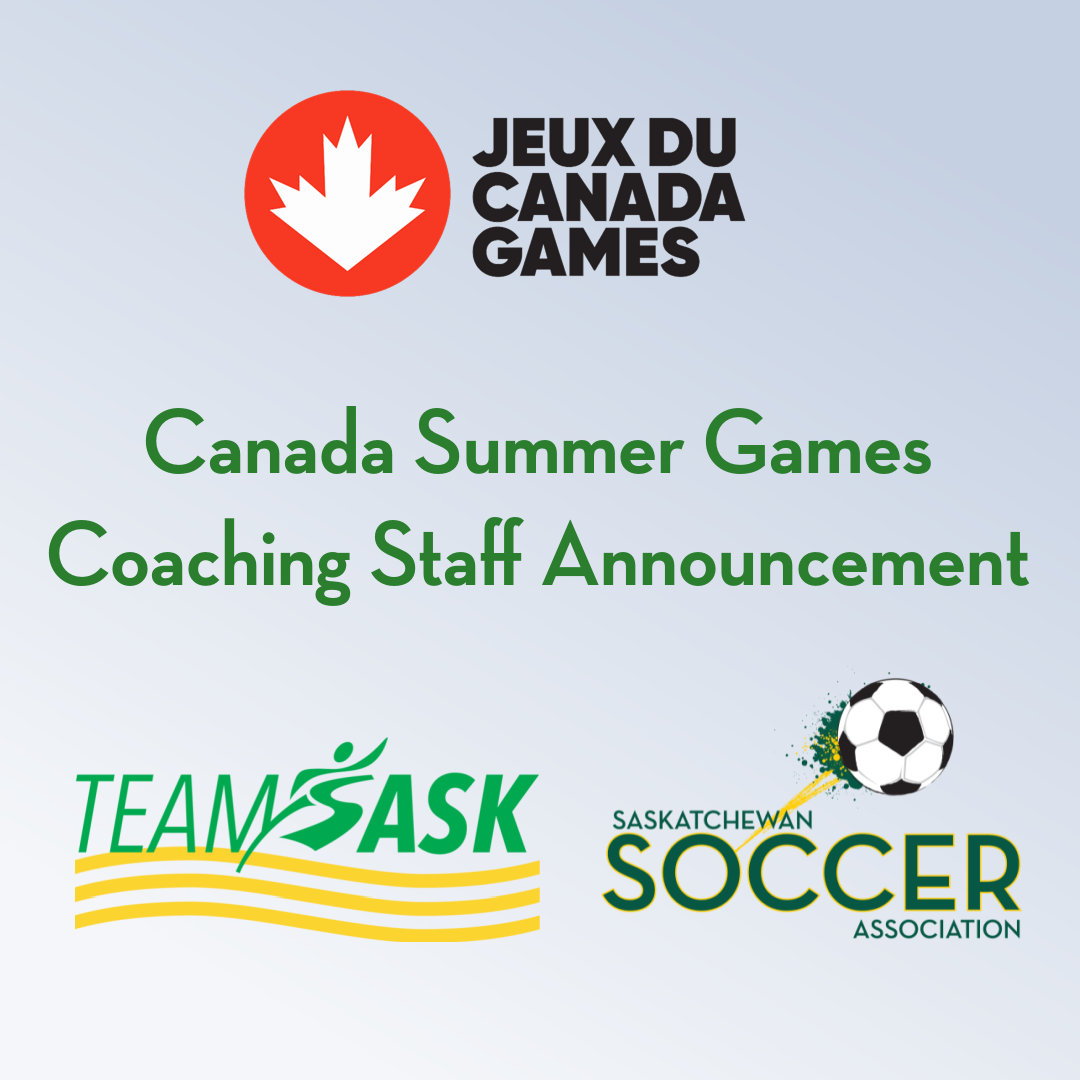 Male-Team Coaching Staff
Head Coach - Rob McCaffrey
Club/Organization - University of Regina Women
Current Licence - Canada Soccer B Part 2
"Being able to be a part of Team Sask at the 2021 Canada Games affords me the opportunity to have a lasting impact on the lives of tomorrow's leaders. The greatest joy is being able to play a small part in their personal development. To have the opportunity to lead this program throughout these prestigious games and to have the ability to collaborate and work alongside this amazing staff is a dream come true."
Assistant Coach (Analysis) - Abumere Okonofua
Club/Organization - University of Saskatchewan Women
Current Licence - Canada Soccer B Part 2
"I enjoy the opportunity to represent the Saskatchewan Soccer Community. I love to challenge myself at various levels of the game and contribute to the growth of soccer in Saskatchewan. I enjoyed my experience as part of the Team Sask 2019 Western Canada Summer Games staff and am honoured to be chosen as a member of Team Sask for the 2021 Canada Summer Games as a progression in my coaching journey and be a part of a successful Saskatchewan team in Niagara."
Assistant Coach (Manager) - Garrett Peters
Club/Organization - Astra Academy
Current Licence - Canada Soccer B Part 1
"I love being involved with the Summer Games program to help give young athletes a memorable and successful trip. I have now been part of 3 multisport games, two as an athlete and one as a coach, and those have given me amazing memories that will last a lifetime. I also believe that Saskatchewan has the potential and player pool to really show Canada we are taking huge strides in our soccer growth. I would love nothing more than to be part of a program that brings a medal from the games, home to Saskatchewan."
Goalkeeper Coach - Zlatan Dautbegovic
Club/Organization - SSA EXCEL Program
Current Licence - Canada Soccer B Part 1
"I have been working with the best goalkeepers in the province for the last 25 years and I would like to help them to be well prepared and do their best on the big stage like this."
Support Coach - Issa Dawoud
Club/Organization - SSA EXCEL Program & Eastside Youth Soccer Association
Current Licence - Canada Soccer B Part 1
"After a wonderful experience as a member of the coaching staff for Team Saskatchewan for the Western Canada Games in 2019, I am honoured to be, once again, working with the high level of talent for the 2022 Games. It is thrilling to be a member of such a wonderful group of coaches and to play a part in the development of some of the most talented players in our fine province."
Support Coach - Ryan Kennedy
Club/Organization - Prince Albert Youth Soccer Association
Current Licence - Canada Soccer B Part 1
"The reason that I wanted to be involved in the Canada Summer Games is to challenge myself and take responsibility for the role in preparing Saskatchewan's top youth soccer talent. Then also to be able to take part in the largest multi-sport event in the country which gives me the opportunity to represent my province proudly, and to build on and develop this program with honesty and my best effort makes me really enthusiastic about the challenge."
Female-Team Coaching Staff
Head Coach - Adam Miller
Club/Organization - SSA EXCEL Program
Current Licence - Canada Soccer B Part 2
"I am so excited to work with an incredibly strong coaching staff to provide our province's best athletes the chance to show what they can do on the national stage. An event like Canada Summer Games is a once-in-a-lifetime opportunity for athletes, and I am honoured to be a part of this special event and to be able to help them achieve their goals."
Assistant Coach (Analysis) - Jennie Waldner
Club/Organization - SSA EXCEL Program
Current Licence - Canada Soccer B Part 2
"I want to be involved in the Canada Summer Games program because I believe there are few experiences in life like attending a multi-sports event whether as a participant or a staff member/coach; making it difficult to pass up the opportunity to be a part of it! In addition, as a woman in sport, I have numerous women who have inspired me to dream big and achieve my goals. By continuing my development and being selected to be on the Canada Games staff, I hope to continue to break barriers for future women and girls. I believe that if you can see it, it ignites the possibilities within yourself.
Assistant Coach (Manager) - Shirley Potts
Club/Organization - FC Regina
Current Licence - Canada Soccer B Part 1
"I am excited for this opportunity to represent Saskatchewan Soccer. I am hoping to learn and support this great group of people on this journey to the Canada Summer Games. Let's go Sk!"
Goalkeeper Coach - Ashlyn Therens
Club/Organization - QC United
Current Licence - C Licence Trained
"I am excited to be with the 2021 Canada Summer Games program as a goalkeeper coach as I believe it is incredibly beneficial to both the team and the individual goalkeeper to have a coach trained in the position. My hope is that I will be able to share my knowledge and learn and grow from the other coaches involved in the program."
Support Coach - Robyn McNeill
Club/Organization - SSA EXCEL Program
Current Licence - C Licence Trained
"For me, being involved in the Canada Summer Games program is a win-win situation. I would have the opportunity to pass on knowledge that I have learned over my time as a player and a coach, while also gaining valuable new skills and lessons from the players and other staff. Being able to work with Saskatchewan's top athletes in a sport that has meant so much to me would be an incredible experience."
Support Coach - Taylor Bubnick
Club/Organization - University of Regina and SSA Excel Program
Current Licence - C Licence Trained
"I am excited to be a part of the 2021 Canada Summer Games program. I think it is a fantastic opportunity to share the knowledge that I have gained as a player and give back, in a coaching role, to a soccer community that has given so much to me. I also believe that it will be an excellent opportunity to learn and enrich my coaching journey. To be selected as a member of such an experienced coaching staff tasked with preparing young players for such an important competition is an absolute honour."
Futsal - 2022 Sask Winter Games has been cancelled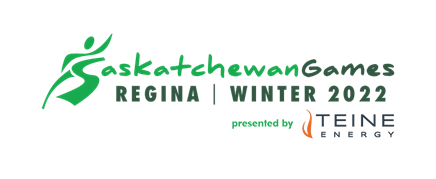 This year's Saskatchewan Winter Games that were slated to take place in Regina from February 20-26, 2022, will not proceed due to COVID-19.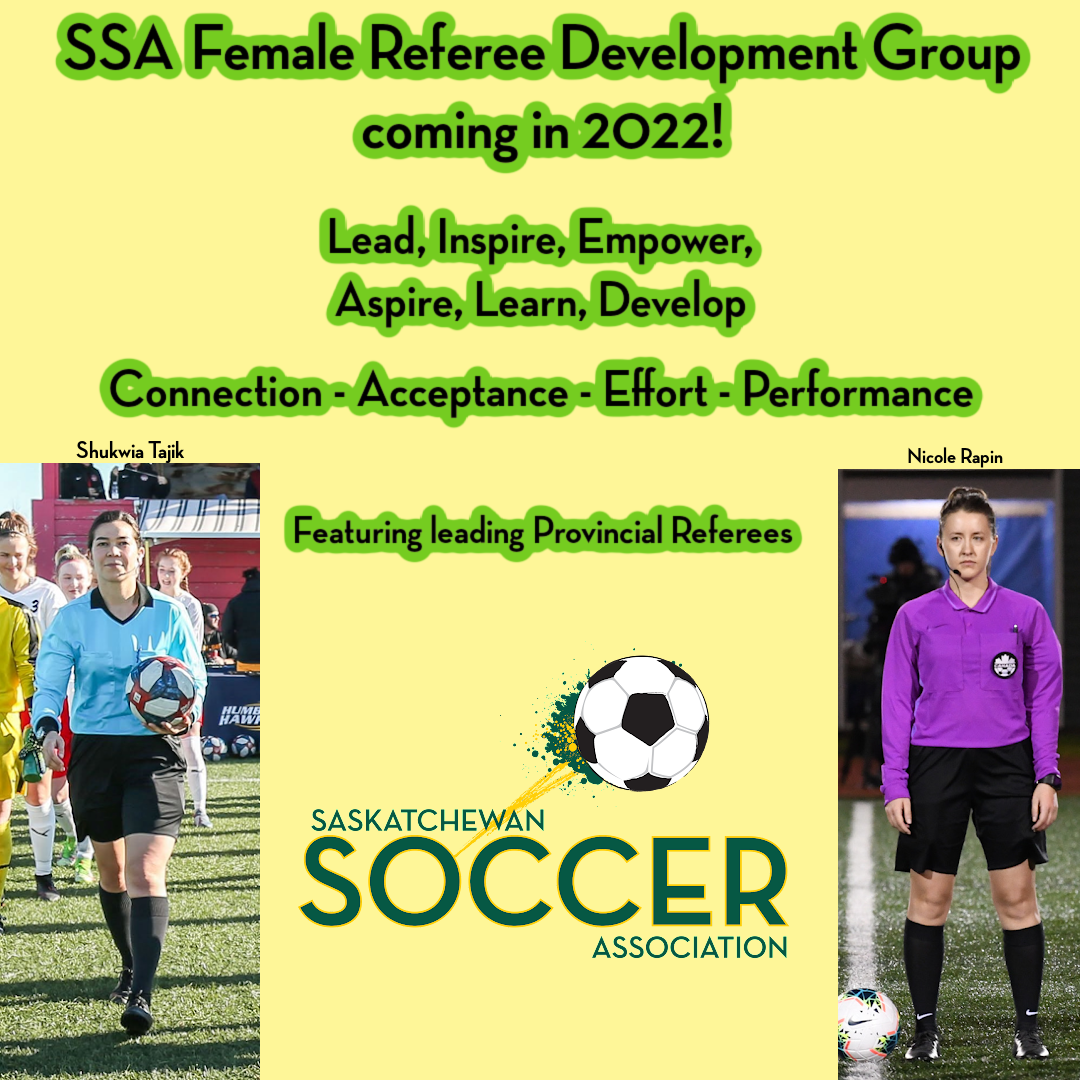 SSA Female Referee Development Group Launching in 2022
Sask Soccer is offering the opportunity to join the Female Referee Development Group. Led by Provincial Referees Shukwia Tajik and Nicole Rapin, the group will be open to all Sask Soccer registered female referees and will be delivered through online education sessions.
The dates and times for the sessions are:
Wednesday, Feb 16, 7:30 PM
Tuesday, March 22, 7:30 PM
Tuesday, April 5, 7:30 PM
Thursday, April 21, 7:30 PM
Participants must register on
Zoom
.
Referees are essential to the participant experience and advancement of the game. They deserve our respect and a supportive, abuse-free, environment. You can make a difference; always treat them well and thank them for their contributions every game!
---
SSA Staff Updates
Hiring: Technical Operations & Coach
SSA is looking for an energetic and determined person to join our team. The ideal candidate will have a passion for the game, a strong desire to learn and a commitment to high standards. The TOC will also be an active coach and support on-field programs such as the female SK Regional Excel Centre (REX) and provide operational support to SSA programs and competitions.
Aligning to our Strategic Plan priority to advance female coaches at high-performance levels and confirming our commitment to equity, we welcome female applicants for this role. This position will remain open while we invite applications from a strong group of candidates; interviews may be delayed as a result.
We would appreciate your continued assistance to share this posting with aspiring coaches, particularly female candidates, who would like a chance to advance as a coach and technical staff contributor.
For more information, please check out the job posting
here
.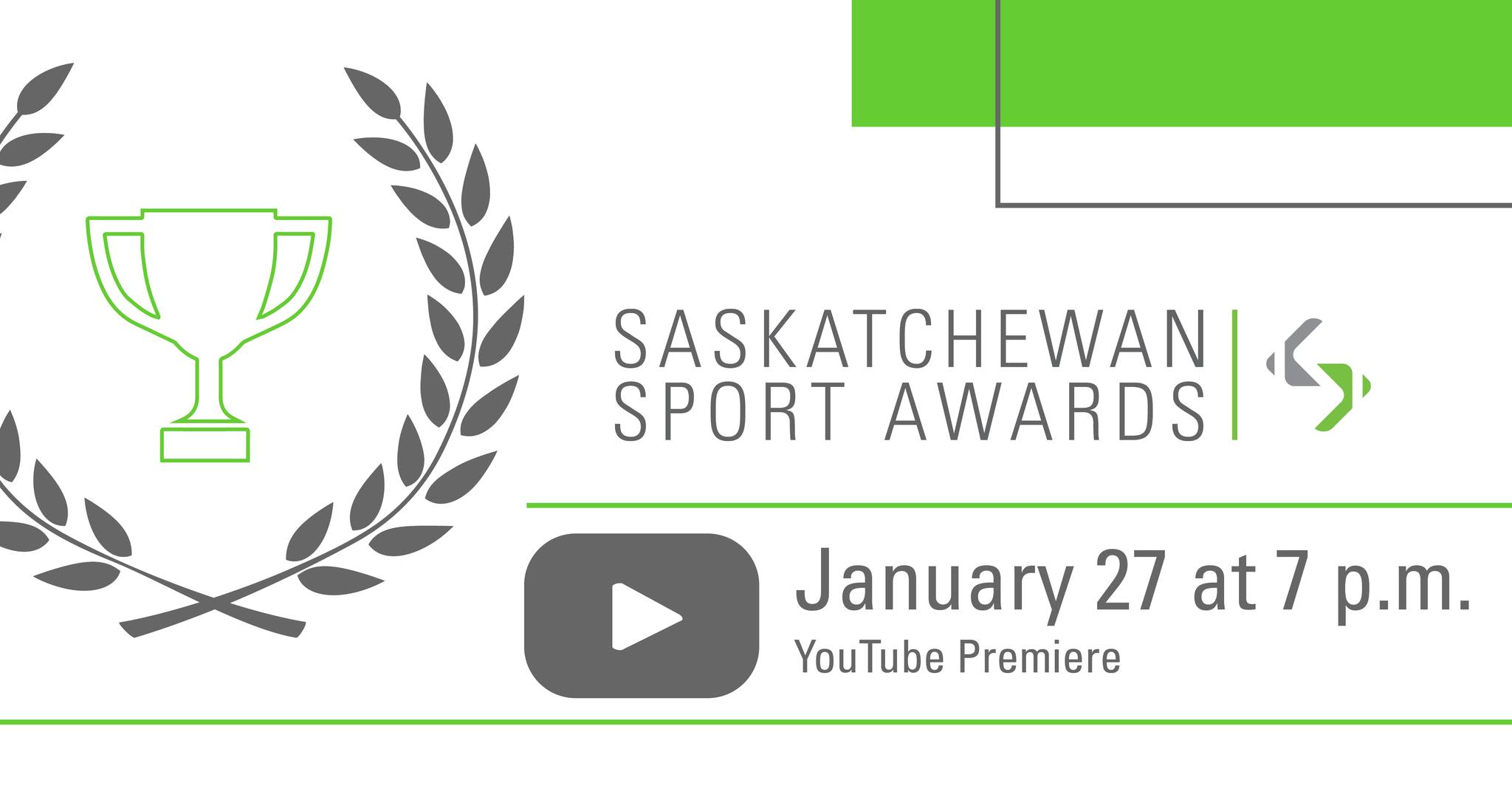 Astrid Baecker to be honored during Saskatchewan Sport Awards live on YouTube Premiere
Tune in on January 27 at 7 p.m. as Sask Sport honours the recipients of the 2021 Saskatchewan Sport Awards live on YouTube Premiere. The awards ceremony recognizes individuals for the Coach Dedication, Volunteer Dedication, and the new Inspire Through Sport Awards as well as six separate Excellence Awards categories.
The Sask Sport awards celebrate the outstanding achievements of individuals in Saskatchewan's amateur sport community. Astrid Baeker, one of the most dedicated coaches in the Saskatchewan soccer community will be honoured at the awards ceremony. Tune in on YouTube Thursday, January 27 here:
2021 Saskatchewan Sport Awards - YouTube
.
For more information about the virtual Saskatchewan Sports Awards Gala please click here:
Saskatchewan Sport Awards - Sask Sport
.

Saskatchewan Sports Hall of Fame Membership and Donation Campaign
The Saskatchewan Sports Hall of Fame has launched a new
giving page
outlining ways you can offer your support to this outstanding organization. The SSHF plays a vital role in recognizing, preserving, and educating the public about Saskatchewan's excellent sporting legacy.
Holiday Pro-Camp featuring Thomas Hasal and Brett Levis a success
Over the holiday season, Sask Soccer was proud to partner with Pro-Camp, a unique soccer camp where young players could meet professional hometown players Thomas Hasal and Brett Levis.
The Holiday Pro-Camp running December 27-29 in Saskatoon at the Elite PROformance Centre was a great success. Open for players in the U7 to U15 age categories, the program was designed for participants to hone their soccer skills, while also learning new skills.
Thomas Hasal is a goalkeeper for the Vancouver Whitecaps in Major League Soccer, he played youth soccer with Aurora Soccer Club in Saskatoon before joining the Whitecaps Academy.
Brett Levis, a former Vancouver Whitecaps player was the first born and raised Saskatchewan player in the MLS. Levis is currently a midfielder for Canadian Premier League club, Valour FC in Winnipeg. Levis played youth soccer with Saskatoon United Soccer Club then went on to star with the University of Saskatchewan Huskies before his professional career.
This was an excellent opportunity for young players to gain knowledge and insight from current MLS and CPL professional players who were once in their shoes. They hosted a question-and-answer session to help participants learn more about soccer at its higher levels. As well they gave away some great prizes including a raffle for a signed game-worn MLS jersey. An autograph signing session was also held for all those in attendance.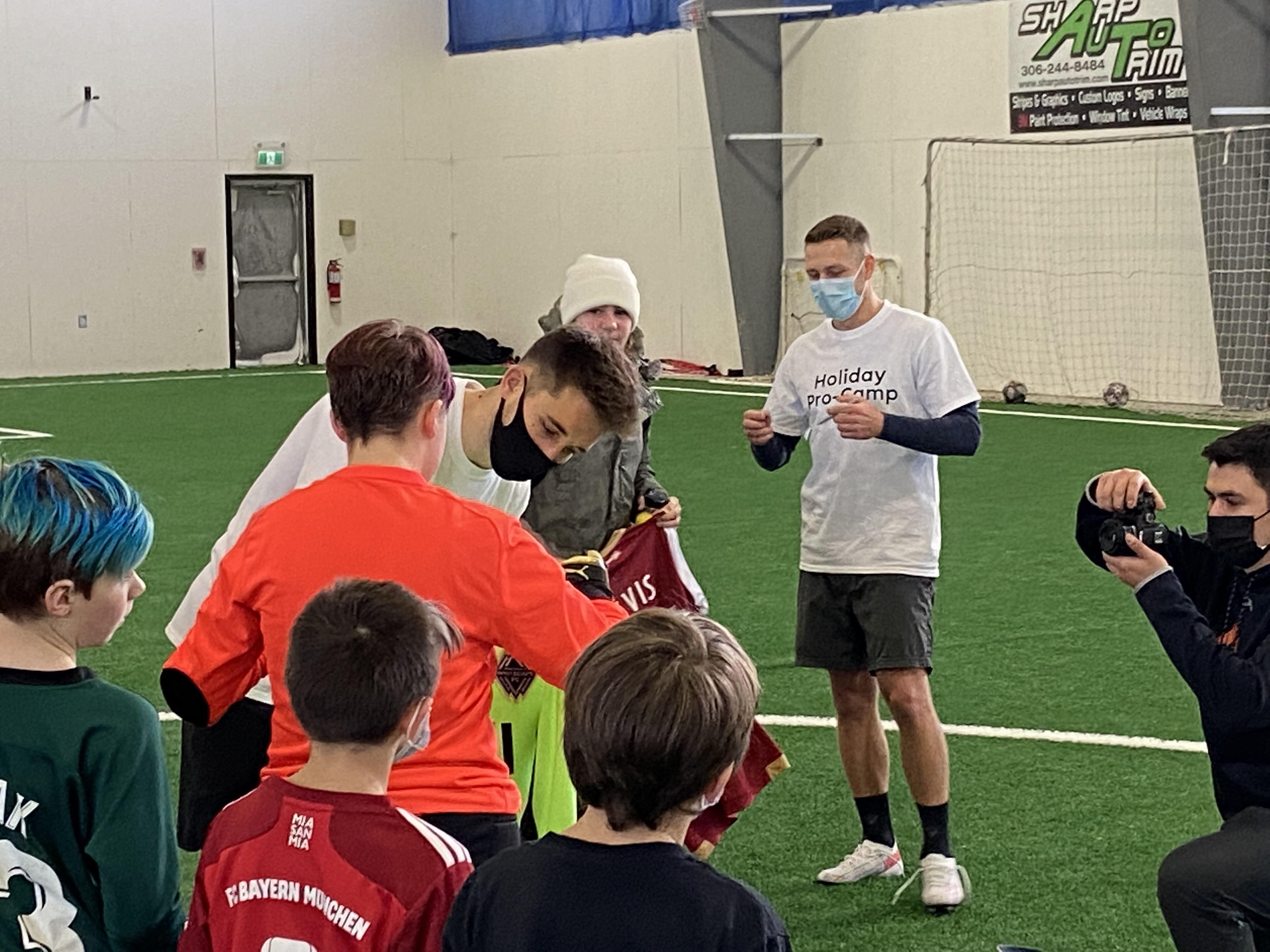 Honouring our Partners and Sponsors
Sask Soccer was recently featured on the Directwest Community Spotlight webpage. This short blog article informs readers about what Sask Soccer does, and how our valued sponsors like Directwest, help us develop soccer in Saskatchewan. To read this article click
here
.

---

Each week visit Everyone's Game Resource Centre on our weekly communication to find informational and inspirational articles, member interviews, and developmental opportunities.
Educational Resource:
---
SSA Calendar of Events & Deadlines
Recordings of past webinars and COVID-19 member calls can be found on our
YouTube Channel
.
January 25: Registration for C-Licence Online Theory closes
March 15: Regular and Associate Membership Renewal Deadline
BE SAFE! BE THE SOLUTION!
As a reminder, please continue to take care of yourself, your families, and others.
We encourage everyone to be fully vaccinated and get a booster shot as soon as you are eligible.
Wash your hands frequently (it is the single most effective way of reducing infection spread).
Practice other good hygiene habits: do not touch your face/eyes/mouth with your hands and cover your mouth and nose when you sneeze or cough (ideally with a disposable tissue or the crease of your elbow).
Clean and disinfect frequently touched workspace surfaces.
Stay home if you are sick