November 18 - Member Update
---
---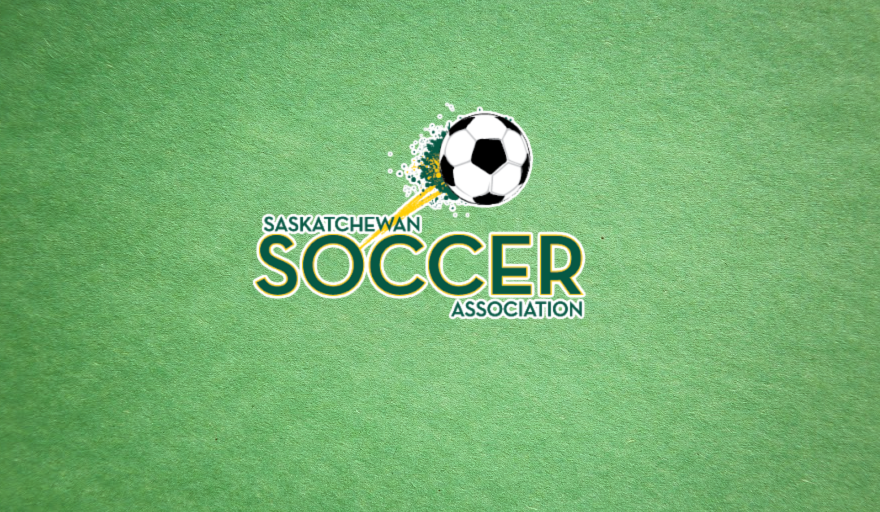 ---
2022 Saskatchewan Soccer Association SaskTel Indoor Provincial Championships Entry Information

Saskatchewan Soccer Association (SSA), in partnership with Saskatoon Youth Soccer Inc. (SYSI) and FC Regina (FCR), are very pleased to confirm the following information and deadlines for the 2022 SaskTel Indoor Youth Provincial Championships and the 2022 Adult Futsal Provincials:

The entry fee will be $600 (6 aside), $700 (9 aside) and $650 (Adult Futsal).
The associated entry fee must be submitted to your local Member Organization. Your Member Organization will forward all team registration fees to the SSA, in advance of the Entry Deadline. Late team registrations will not be accepted.
Rosters will be submitted using the online platform, with additional information on this process to be forwarded to all teams following the entry deadline.
SSA would like to thank FC Regina and Saskatoon Youth Soccer for serving as hosts for these prestigious competitions. We look forward to welcoming teams from across the province for a celebration of soccer!
We also want to thank SaskTel our title sponsor and Directwest for their ongoing support.

Bylaw Consult
As part of the annual bylaw consultation, we offer several opportunities for member engagement.
We requested members submit potential bylaw amendments for consideration by October 29, at this time we have received no submissions.
On November 4, we initiated a survey to gather input that will support our preparation for the meeting.
The Bylaw consult session is set for November 23, 8:00pm. We welcome your participation, you can still share your input through the short
survey
and register on Zoom, click
here
. For more details on the Bylaw Consult process visit our
website
.
Board of Director Nominations - Deadline December 15
Saskatchewan Soccer Association is calling for nominations to the SSA Board of Directors for six available positions in 2022. SSA Members will elect their Board of Directors at the Annual General Meeting scheduled for March 19, 2022.
If you have any questions about the nomination process, please do not hesitate to contact the Nominations Committee chair via email
Kelly.rawlings@usask.ca
.
The SSA Board of Directors is a governance board consisting of a maximum of 12 Directors. The Board's primary functions are approval of SSA Member Organizations, policy development, strategic planning, financial oversight, risk identification, and the selection and evaluation of the Executive Director.
An Open and Transparent Recruitment Process
The SSA Board of Directors has developed a process to recruit Board candidates that is open and transparent. The process works as follows:
1) A Nomination Form (
Fillable PDF
) is completed by the Nominator. (Please note: Download a version of the Fillable PDF document onto your own desktop, prior to filling out the form)
2) Nominees will complete a Director-Candidate Information (
Fillable PDF
) form which confirms their acceptance of the nomination and details their background, education and experience to support their Nomination. (Please note: Download a version of the Fillable PDF document onto your own desktop, prior to filling out the form).
PLEASE NOTE: Both documents must be received by the Chair of the SSA Nominations Committee by the DEADLINE: December 15, 2021.
November Member Sessions
Once again, we are offering several informational sessions that will be of interest to all members. Please share this information with your volunteers based on the roles they play in your Member Organization. All workshops will take place on Zoom.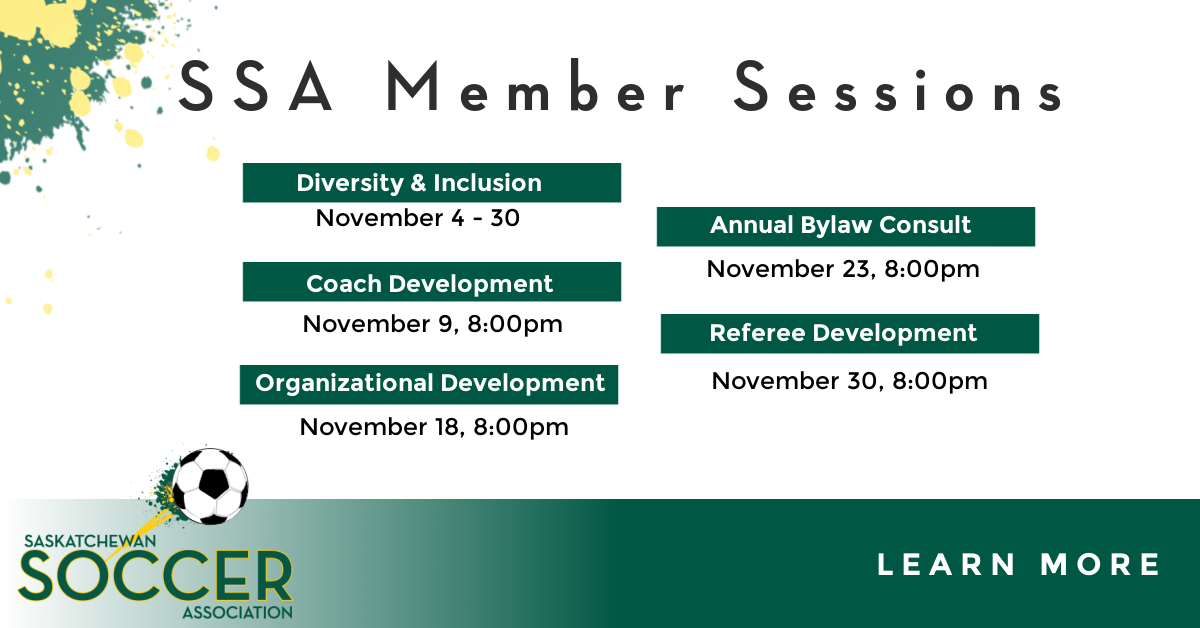 November 4-30: Diversity and Inclusion Training for Volunteers - A self-paced learning experience
Volunteers are the public face of community events, non-profit organizations, and the corporate sponsors that support those events and organizations. This is an online training course that educates volunteers about diversity and inclusion, examines both acceptable and unacceptable attitudes and behaviours, and identifies appropriate ways to respond in situations involving disrespectful behaviours. Participants can exit and re-enter the course at any time. On average, most participants will complete their training in less than an hour, NCCP PD points are awarded once complete. Registration is only available in November, to register contact
e.senger@sasksoccer.com
November 18, 8:00pm - Organizational Development to Enhance Participant Experience
Member Organizations keen on continued organizational development and bringing Club Licensing Program best practices to life should not miss this workshop.
We will have keynote presenter Matthew Young speak on the importance of continued organizational development and how it impacts the participant experience. Matt is from FSQ consulting and is an Ernst & Young Entrepreneur of the Year finalist, Business in Vancouver Top 40 Under 40, and Caldwell Partners Canadian Top 40 Under 40 business award winner. He's a serial entrepreneur with a Kinesiology Degree from the University of British Columbia.
Matt's first start-up company was a boutique health and fitness business called Innovative Fitness. Matt's ability to simplify complex things into simple concepts has made him a sought-after business consultant. After scaling his business into a national franchise, Matt sold it in 2018. He turned his attention to supporting a variety of for-profit and not-for-profit organizations in the health, wellness, and sport sector.
Matt is the founder of the Quality Coaching Collective and Quality Sport Hub. He's regularly engaged by sport parents, coaches, and administrators to help navigate the complexities in the youth sport system.
Matt has worked in eight countries with 32 national and regional sport organizations, seven universities, professional leagues, multiple major corporations, media outlets and other organizations. He is the Guinness World record holder for fastest bike relay across Canada.
Save this date as this workshop will be of interest to all Member Organizations. To register for this meeting please click on this link to
Zoom
.
November 23, 8:00pm - Annual Bylaw Consult
In preparation for the Annual General Meeting the SSA Board annually hosts a bylaw consultation to consider potential amendments. This session will provide an opportunity for all members to participate in open debate prior to the final deadline. Our goal is to work collaboratively and come to consensus so that we are prepared for the Annual General Meeting. For more details on the Bylaw Consult process visit our
website
.
November 30, 8:00 pm - Referee Development in SK
SSA considers referee development a fundamental pillar of soccer development in the province. This 90-minute workshop is an opportunity to learn about the Referee Pathway and SSA related support programs, key areas for a success local referee development program including referee standards, referee support and creating a safe and respectful environment for all. The workshop will have a 30-minute presentation followed by group discussions exploring Referee development. This workshop is suited to individuals and member organizations involved in Referee development or support. To register on Zoom click
here
.
Next Member Discussion - SSA will host our next member discussion as required should there be any major changes in COVID protocols.
Watch for additional details in future communications.
SSA Membership Update
We are pleased to announce that Astra Soccer Academy has completed their one-year probationary period and have been accepted as a full Regular Member in SSA.
In addition, Astra has applied and received probationary approval from the SSA Board to work with adult participants and to operate a small-sided-format league for youth and adults within their new facility. This facility offers a unique style of training/play and will be the first of its kind in Saskatchewan.
SK Referees Appointments for National Competitions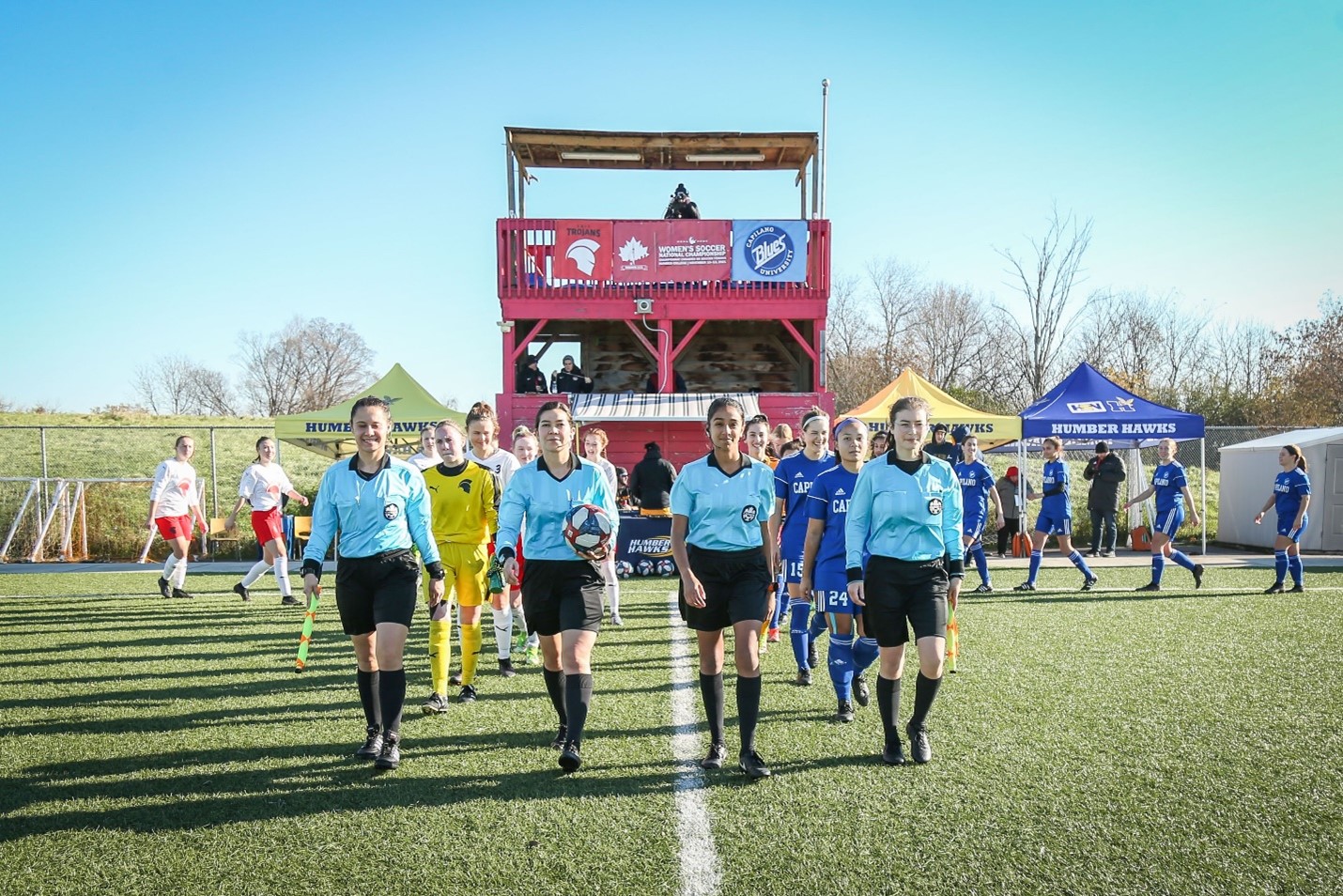 Four Saskatchewan Elite Referee Program (SERP) referees have been appointed to upcoming National Competitions.
Shukwia Tajik has received three appointments as a Referee at the
CCAA Women's Soccer Championship
. Shukwia has also been appointed as a fourth official to both Bronze and Gold Medal Games.
Vitalii Oliinichenko and Theo Diederichsen have each received three appointments as Assistant referees at the
CCAA Men's Soccer Championship
. Theo has been appointed to the Gold Medal Match between Humber Hawks (ON) and Douglas Royals (BC).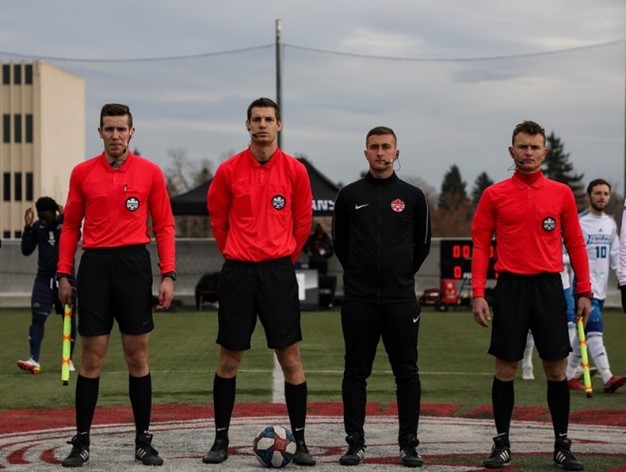 ---

Nominate someone for the SSA Recognition Awards
Know someone that goes above and beyond on or off the field? SSA extends the invitation to nominate players, teams, coaches, referees, and volunteers that exemplify the Values, Vision, and Mission of the organization! Award nominees and winners will be celebrated during the Recognition Celebration on March 19 2022.
The deadline to submit nomination forms for the Saskatchewan Soccer Association Technical and Recognition Awards is on December 15.
Award Categories include the following:
Female Youth Player of the Year
Male Youth Player of the Year
Female Adult Player of the Year
Male Adult Player of the Year
Adult Futsal Player of the Year
Soccer for Life Player of the Year
Competitive for Life Award
Multisport Athlete Award
Youth Coach of the Year
Coaching Dedication Award
Soccer For Life Coach of the Year
Youth Team of the Year
Referee of the Year
Member Organization of the Year
Soccer for Life Team of the Year
Volunteer of the Year
David Newsham Award
Forms and Criteria
FIFA World Cup 2022 Qualifiers in Edmonton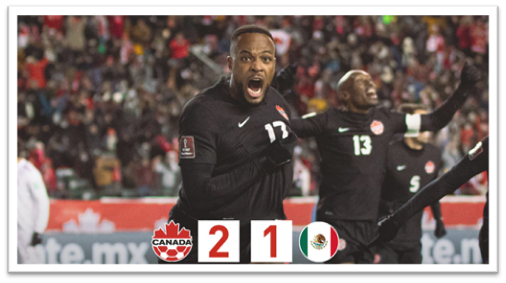 The FIFA World Cup qualification matches in Edmonton were a rare opportunity for prairie soccer fans to witness such a high-level competition. Canada's Men's national team sold nearly 50,000 tickets to Commonwealth Stadium for each match, some of the largest crowds to attend soccer matches in the stadium's history. This was also a special occasion for Canada's star player Alphonso Davies, who returned to play a match in his hometown for the first time since he was 14 years old, when he left Edmonton to join the Vancouver Whitecaps organization.
Temperatures weren't quite at freezing mark for the 7 p.m. kickoff on Friday November 12 at the match against Costa Rica. Canada outplayed Costa Rica for most of the match, controlling possession and taking more shots. Then 57 minutes into the match, Jonathan David finally hit home what would be the game winning goal. The atmosphere in Edmonton was electric all throughout the match in this historic win for Canada.
Snowbanks surrounded the field while the temperature was at -9 degrees Celsius on Tuesday night's 7 p.m. kickoff against Mexico. The weather certainly gave Canada a bit of an edge, as the Mexican's were unfamiliar with these types of conditions. Towards the end of the first half, Cyle Larin opened the scoring for Canada. Canada continued to pressure Mexico early in the second half when Larin again scored from a dangerous cross sent in from Stephen Eustaquio. Mexico got on the scoresheet late in the second half but ran out of time as Canada defeated Mexico for the first time in over 20 years.
The win puts Canada in first place in the CONCACAF World Cup Qualification standings to end the year. World Cup qualifying play will resume in early 2022 with six games remaining for Canada. The dates set for Canada in the next round of qualification matches are January 27 in Honduras, January 30 hosting USA, and February 2 in El Salvador. World Cup qualifying will conclude in late March with the final three matches.

Each week visit Everyone's Game Resource Centre on our weekly communication to find informational and inspirational articles, member interviews, and developmental opportunities.
Educational Resource:
Free Webinar - November 23: Gender Equity in Coaching
click here
.
Join Coaches Association of Canada and their great panel of sport leaders to learn how your organization can help create a more equitable coaching landscape
Free Webinar - December 1: Fostering positive body image and preventing disordered eating in youth sport:
click here
.
Learn about work underway to build tools for coaches, peer athletes, and sport organizations at the local, provincial, and national level to foster positive body image and prevent disordered eating in girls engaged in youth sport.
---
SSA Calendar of Events & Deadlines
Recordings of past webinars and COVID-19 member calls can be found on our
YouTube Channel
.
December 15:
- Indoor Registration and Fees - for all registrations received Nov 1 - Dec 8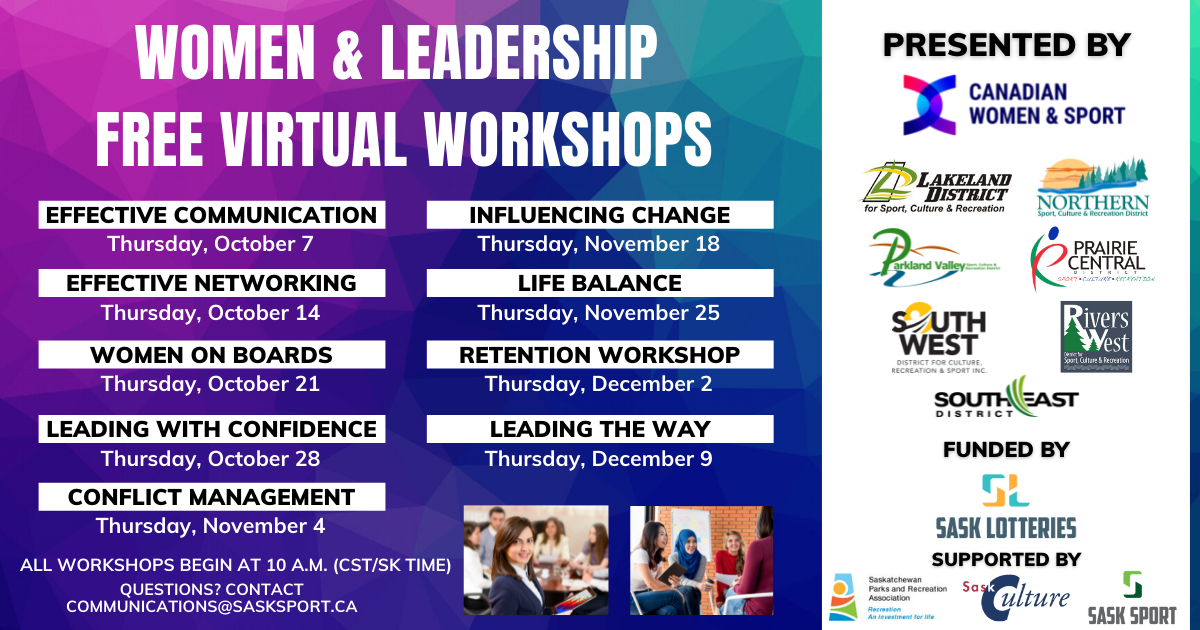 BE SAFE! BE THE SOLUTION!
As a reminder, please continue to take care of yourself, your families, and others.