In person Coach Education Workshops to resume this fall
---
---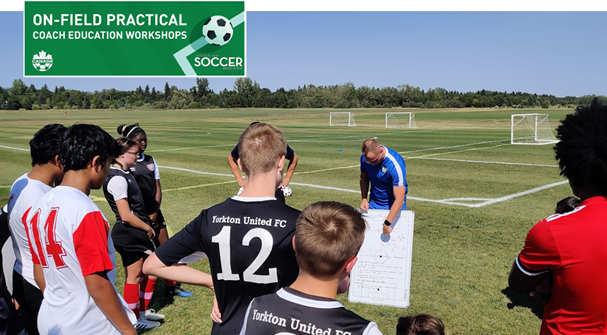 ---
We are excited to announce that we will be resuming in-person Coaching Workshops this fall. Coaches will now be able to complete the practical on-field portions of the Canada Soccer GRASSROOTS Coach Education Programs (Active Start, FUNdamentals, Learn to Train and Soccer 4 Life) courses. As well as practical on-field portions of the Canada Soccer ADVANCED Coach Education Programs (C-Licence) courses.
Initial dates have been scheduled for Regina and Saskatoon as follows.

HOW TO REGISTER - Registration access is available through your Member Organizations RAMP registration Portal. Registration windows will close 7 days prior to the course start date.
*Reminder - All Coaches interested in registering for the practical on-field courses are required to have completed the on-line theory portion of the course prior to registering. Coaches who have not completed the online training at time of registration will not be accepted.