January 15 - Member Update
---
---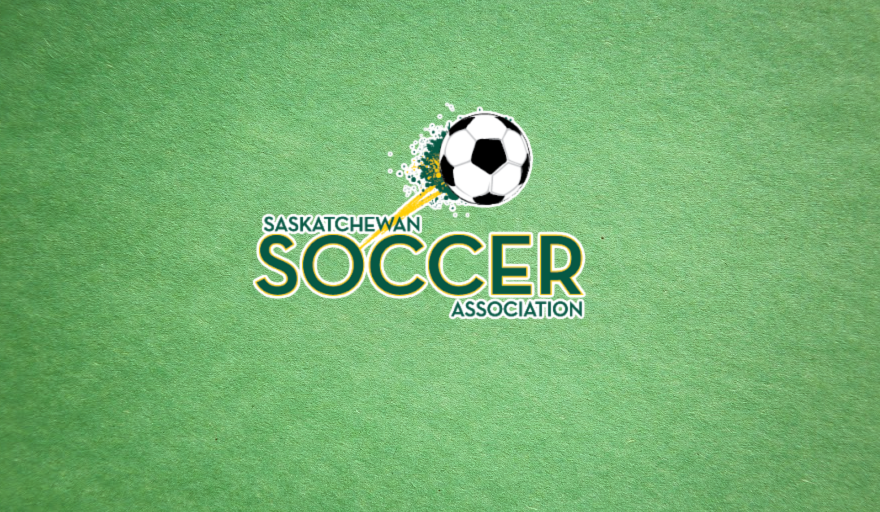 ---
January 15, 2021
Return to Soccer Plan
On Tuesday, the provincial government extended the current Public Health Order, including the suspension of sport, for another two weeks until January 29th.
We also received further information from the Business Response Team on a call with Sask Sport and other Provincial Sport Governing Bodies this week. Not surprisingly, we were informed if numbers keep increasing, we will see increased restrictions. This is an important reminder that we must continue to follow the guidelines, so that youth athletes may continue to have some form of recreation. Also, all the sport organizations on the call were notified that there would be no consideration of a return to play for at least 4 weeks, and that a return to play is unlikely to happen before the end of March.
We understand that the likely extension of sport restrictions until the end of March is disappointing news, however we appreciate the government being transparent with this information and we hope it helps in your planning going forward towards the spring and outdoor seasons. We hope you join us on next week's member discussion where we will discuss how this impacts member organizations.
Furthermore, we made the following adjustment to the Return to Soccer Plan, based on new information we received yesterday:
Adults (19 +) are allowed to train individually (1 player with 1 coach). 3 metres of social distancing must be maintained between the coach and player, and masks must be worn at all times.
Cancellation of Indoor Provincial Competitions
In light of the information above, the 2021 Indoor Youth Provincial Championships (6 aside and 9 aside), Adult Futsal Provincials, and the SSA Special Olympics Provincials have been cancelled. Thank you for your continued patience and understanding.
FAQ
A new FAQ documents has been added to our resource page. The former document is still posted as well as a resource, but that information is currently not applicable to the current restrictions.
Added to the FAQ is the question below, which we received clarification from BRT on this week.
Q. Can players sub-into a training session, allowing for more than 8 in a training group (ex. 8 players on the field, with 2 on the bench)
A: No, this is not allowed as the entire group training is greater than eight. Rotating participants/subbing in is not allowed as it must continually be the same group of 8 for the entire training during a specified time.
Links:
As always, if we can be of any support, please don't hesitate to reach out to
Nicole Drozda
.
Member Discussions
This will be our first Member Discussion of 2021, and we would like to kick-off this year with many of our Member Organizations in attendance. Let's discuss what this year may have in store and how we can be prepared to overcome the challenges we will face.
RAMP Outdoor 2021 Season Set-Up
REMINDER: Outdoor 2021 registration is now available. Although we do not currently have any guidelines or dates on when soccer may commence, Member Organizations are encouraged to prepare, and organizations interested in advertising registration can do so.
Visit our
RAMP - Member Services
page for Training Videos, RAMP Instruction Manuals and RAMP customer support.
---
Have you ever participated in the Saskatchewan Games?
The Saskatchewan Games program is celebrating its 50th anniversary in 2022 and they are on the lookout for stories, photos, videos, artifacts, and memories that will help them collect the history and tell the story of the Games.
If you have ever taken part in the Saskatchewan Games as an athlete, coach, manager, parent, volunteer, official or spectator, they want to hear from you! Or, if you know of anyone who could contribute please share this communication.
---
Canada Soccer announces expanded 2021 Coach Education Schedule
Canada Soccer has opened registration for its 2021 Coach Education Program. Due to the coronavirus pandemic, all courses in 2021 will in an online format. In addition to Canada Soccer A, B, Youth, and Children's Licence offerings, a new Youth Licence - Goalkeeping course has been launched in 2021.
"Providing coaches with a flexible learning environment in respect of public health protocols was a priority in launching the 2021 Coach Education schedule," said Jason deVos, Canada Soccer's Director of Development. "Building on the success of our pivot to online learning at the beginning of the pandemic, we're confident that we can continue to expand the course frequency and specific coach offerings to ensure that we continue to serve the needs of players, families, coaches, and clubs from coast-to-coast."
Following a year in which the total coaches trained in the licensing stream reached nearly 400, the Coach Education Program adds a new course for the third straight year. After the introduction of the Youth Licence for coaches working full-time with players aged 13-17 and the Children's Licence for coaches working full-time with players up to the age of 12, the Youth Licence - Goalkeeping is for coaches working full-time with goalkeepers aged 13-17.
Canada Soccer is also expanding its combined Canada Soccer C/B Licence Program for National Teams players in collaboration with the Canadian Premier League and its clubs in 20201. The program will see up to five players per club eligible for the unique program designed to provide professional players with a Canada Soccer B Licence that respects their tactical acumen and provides them with the tools to develop players and teams.
For more information on Canada Soccer Coach Education Program, and to register for a course in 2021 please visit
www.canadasoccer.com/coach
---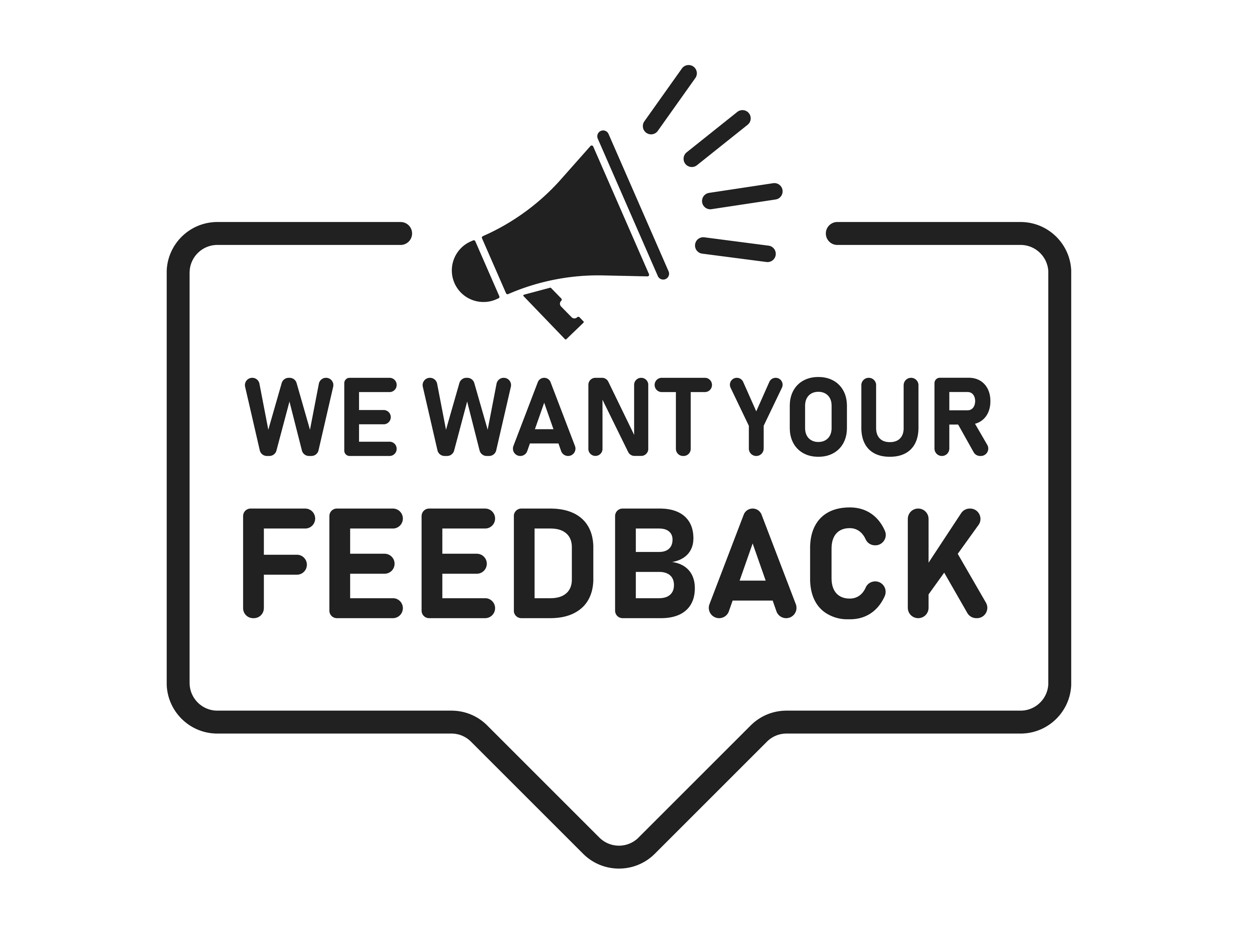 Member Organization Satisfaction Survey
As part of SSA's commitment to providing quality service and value, we issue the Member Organization Satisfaction survey annually to hear from you and learn what we have done well this past year, and what we need to work on in the year to come! Please answer the questions as honestly and constructively as you can.
The survey will take approximately 8 minutes to complete, and we ask that you complete it in full.
Deadline: January 19
Thank you for taking the time to complete the survey, and as always, for your tremendous efforts this past year!
Individual Satisfaction Survey
In addition to the Member Organization Satisfaction Survey, the Individual Satisfaction Survey is critical to success at provincial and local levels.
The Individual Satisfaction Survey has been sent to 19,000 members and it is our chance to hear from all participants. We would be most grateful if participants could take a few moments to complete the survey and tell us about their individual experiences in soccer this past year.
We would ask that each Member Organization share the link with their participants to encourage their participation.
Deadline: January 31
Your feedback will help us direct Saskatchewan Soccer's programs and activities to best serve our membership.
---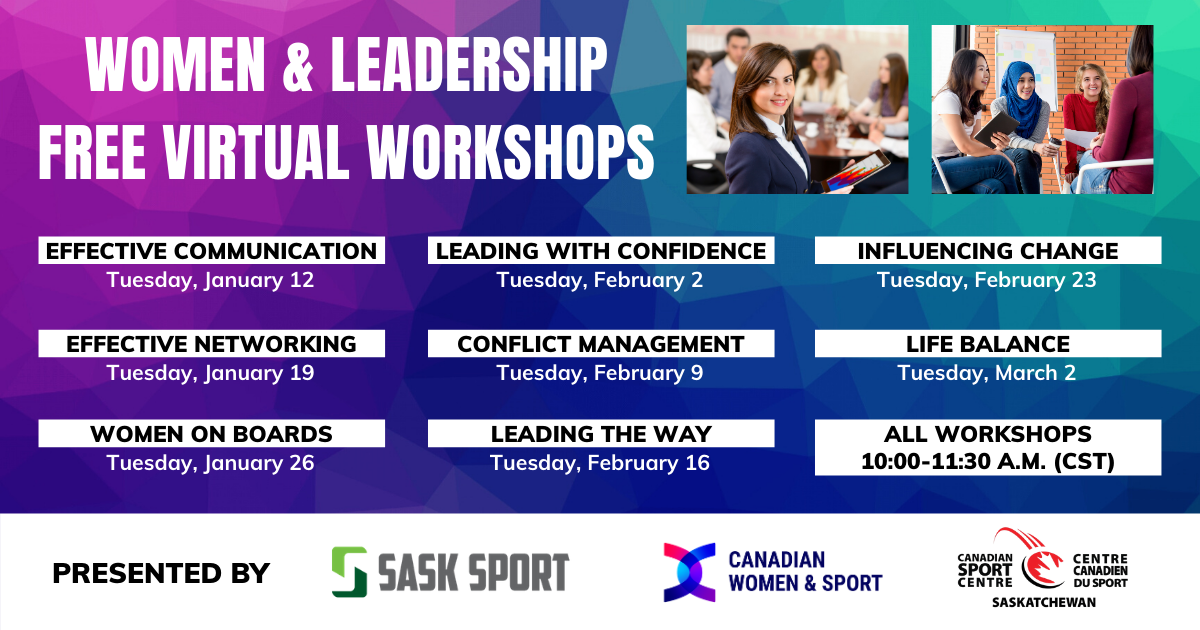 Sask Sport is partnering with Canadian Women & Sport and Canadian Sport Centre Saskatchewan to offer free virtual Women & Leadership workshops covering eight unique topics from January to March 2021.
The workshops run 10 a.m. to 11:30 a.m. every Tuesday beginning Jan. 12.
---
SSA Calendar of Events & Deadlines
Recordings of past webinars and COVID 19 member calls can be found on our
YouTube Channel
.
January 19 - MO Satisfaction Survey Closes
January 31 - Individual Satisfaction Survey Closes
March 20 - SSA Annual General Meeting (Watch for the formal announcement in the coming weeks)
BE SAFE! BE THE SOLUTION!
As a reminder, please continue to take care of yourself, your families, and others.