Sept 11, 2020 Member Update
---
---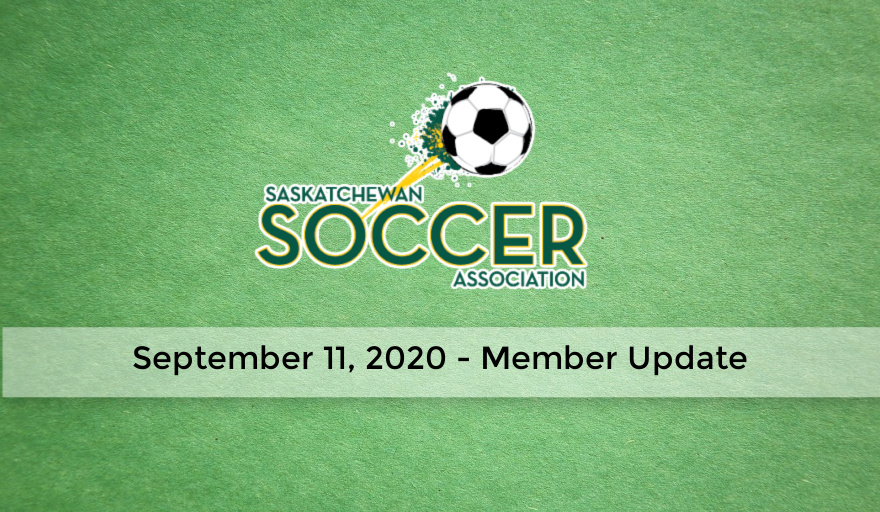 ---
Return to Soccer Updates
In discussions with the Business Response Team (BRT) we are pleased to report additional progress this week.
SSA has confirmed with BRT that Outdoor Soccer, Indoor Soccer and Futsal are separate sports which are played on separate surfaces with different rules, different seasons, and participants. As such, considering the provincial guidelines do not restrict players from playing multiple sports, we have been advised that Member Organizations can develop new mini leagues separate from their outdoor mini leagues for the indoor soccer and futsal categories to begin this fall.
Provincial health authorities are considering what they call a "wash out" period to allow mini leagues to be adjusted. We also believe that discussions are occurring about increasing the size of mini leagues for sports that have larger rosters such as soccer. Neither of these have been approved yet but we have been advised that these are being discussed at higher levels within health. We hope to report on progress soon.
Although they are considered separate sports, we do recommend that groups take a minimum of a 14-day break between Outdoor and Indoor/Futsal.
Member Discussions
COVID Related Grants
Jumpstart Sport Relief Fund
There are two streams for the funding:
Program Support - to support programs and organizations to eliminate systemic barriers to participation while keeping children and youth safe.
Operational Support & Capacity Building - to support innovation and/or basic operational support for programs and organizations to help close the operational gaps exposed by COVID-19.
Applications for both funding streams close Oct. 4.
Jays Care Foundation's Get Playing Fund
Organizations can apply to receive up to $50,000.
Applications are due Sept. 16 at 5 p.m. EST.
2021 WISE Fund
Sport organizations, community organizations, university/college sport programs, schools and non-profit organizations are eligible to apply.
Applications for the grant open Tuesday, Oct. 13 and close Monday, Nov. 9.
Canadian Women & Sport is offering 15-minute consultation calls at select times between Sept. 21 and Oct. 9 to support applicants with specific questions related to the eligibility of their application.
MAP Grant
To be eligible for MAP Grant Funding, Member Organizations must be in good standing on the follow-up deadline (i.e. have no debts outstanding).
National Coaches Week