Advisory-Coronavirus (COVID-19)
---
---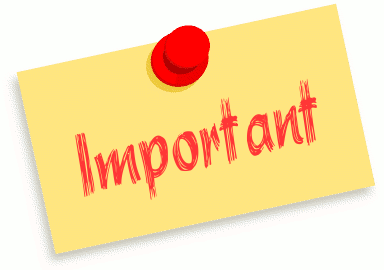 ---
The health and wellbeing of Saskatchewan Soccer members is paramount to all of us. Membership are likely aware of media reports regarding the Novel Coronavirus (CoVid19).
We are sharing this communication to provide the latest update from Canada Soccer in regards to overseas travel:
Canada Soccer will continue to accept sanctioning applications for teams to travel; it will base its approvals on the current situation at the time of actioning the request.
Travel to most destinations within the CONCACAF region will continue to be approved at this time.
Travel to areas identified by the Government of Canada as Level 3 risk will not be approved. Other areas that Canada Soccer may consider a risk will be reviewed on a case by case basis.
Teams should be aware of the travel advisories prepared by the Government of Canada and make their decision to travel on the most recent information before they depart. For upcoming travel, consult the Travel Advice and Advisories site for destination-specific travel information that provides important advice to help you make informed decisions regarding travel. https://travel.gc.ca/travelling/advisories
A team that has already received sanctioning to play abroad or travel permits are responsible for taking its own decision on whether travel is still appropriate.
As of March 3
rd
Saskatchewan had no confirmed cases of COVID-19. Doctor Saqib Shahab, the Chief Medical Health Officer for the province, has stated that when and if COVID-19 does make a confirmed appearance, the Saskatchewan Health Authority would issue a press release immediately.
While SSA does not provide medical advice for disease prevention,
Public Health Canada
outlines generally accepted best practice that everyone can support.
If you have cold-like symptoms, you can help protect others by doing the following:
Wash your hands frequently (it is the single most effective way of reducing infection spread).
Practice other good hygiene habits: do not touch your face/eyes/mouth with your hands, and cover your mouth and nose when you sneeze or cough (ideally with a disposable tissue or the crease of your elbow).
Clean and disinfect frequently touched workspace surfaces.
Maintain good general health (eat a balanced diet, get enough sleep, exercise in moderation).
Stay home if you are sick.
Contact 8-1-1 (HealthLine) or your health care provider for questions about your personal health situation.
Saskatchewan Soccer will continue to monitor the situation, Members may look for further updates on our
website
.
Here are some additional resources to help keep you and your community informed:
Advisory
and joint message from the Sport Medicine Advisory Committee comprised of Chief Medical Officers from the Canadian Olympic Committee, the Canadian Paralympic Committee, and the Canadian Olympic and Paralympic Sport Institute Network (COPSIN).