Female Mentorship Program
---
Welcome the 2022-23 Participants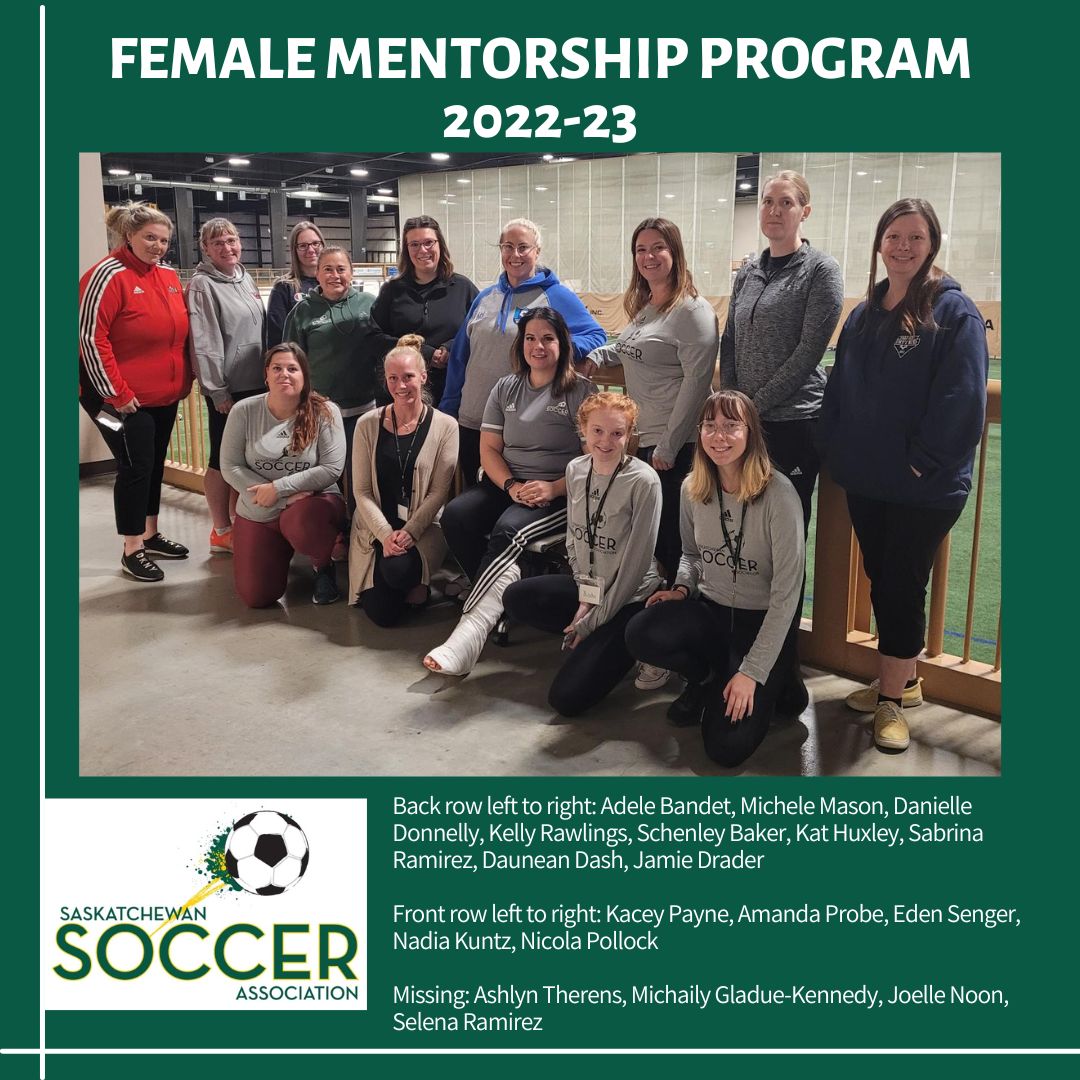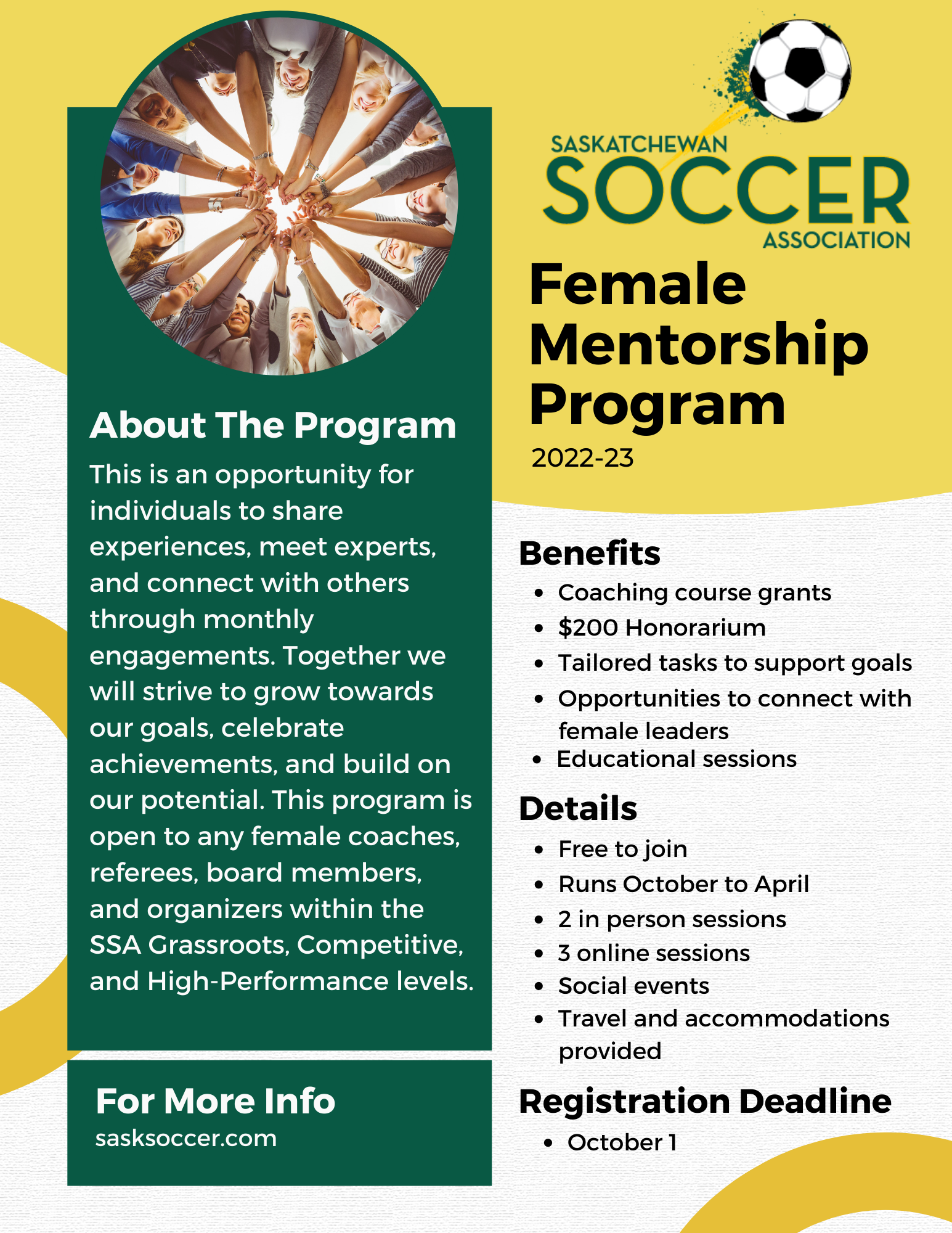 This is an opportunity for individuals to share experiences, seek guidance, and knowledge with others. Together we will strive to grow towards our goals, celebrate achievements, and build on our potential. This program is open to females 18 and over who are players, coaches, referees, board members, and organizers within the Grassroots, Competitive, and High-Performance levels.
Details:
The program runs from October to April with monthly online or in person engagements. Each month we will welcome female experts from around Canada who are actively promoting strong female leadership.
The program will kick off in October with a 2 day in-person session in Saskatoon, to Explore our Superpowers, socialize, relax, and together build the long term goals for the mentorship program! Details on future sessions will be released at a later date.
Full attendance is expected at all workshops as well as completion of task(s) that will be provided to participants.
Every participant will receive the following:
50% grant on next SSA delivered coaching course (CSA C or B Licence Part 1) or a $750 grant towards a Canada Soccer Children's Licence, Youth Licence, B Part 2 Licence or A Licence in 2022 or 2023.
$200 honorarium available for participants upon the completion of the Program.
Saskatoon based coaches will be given the opportunity to participate in the SK REX High Performance Program on a weekly or bi-weekly basis. Honorarium for those participating in the REX Program.
Participant welcome package.
Opportunities to connect with Female Leaders within Canada and grow their own Network.
Tailored tasks designed to support their future aspirations
Registration has now closed. Please check back in September 2023


2022 March Session ft. Kristina Kiss and Sara McConaghy - Saskatoon SK