September Human Kinetics Book of the Month
---
---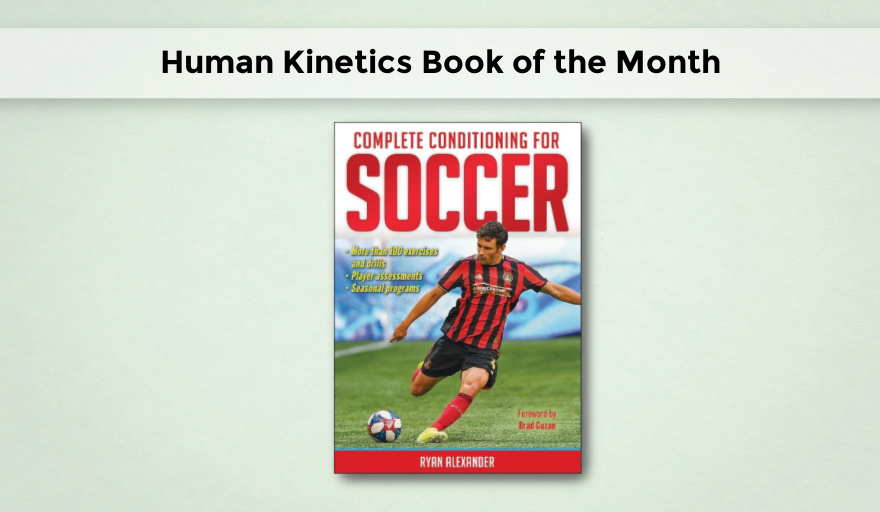 ---
September
The future of soccer conditioning has arrived.

With content ranging from how to properly develop speed, strength, power, and agility in players at all levels to unique position-specific training guidelines and detailed return-to-play protocols, Complete Conditioning for Soccer is a real game changer.

Training protocols and progressions, complete with schematics of on-field conditioning drills, guide conditioning for players from youth to professional levels. Field players of every position will increase strength to dribble through traffic. Forwards will pack more power into shots on goal. Central midfielders will improve quickness and agility to find open passing lanes and evade opponents. Goalkeepers will develop the explosiveness to cover the width of the goal to make that save.

Emphasizing player movement and conditioning needs for the long term, you will learn the positional and seasonal demands that directly impact player development and performance and discover the significant differences between playing styles, positions, levels of play, and genders.